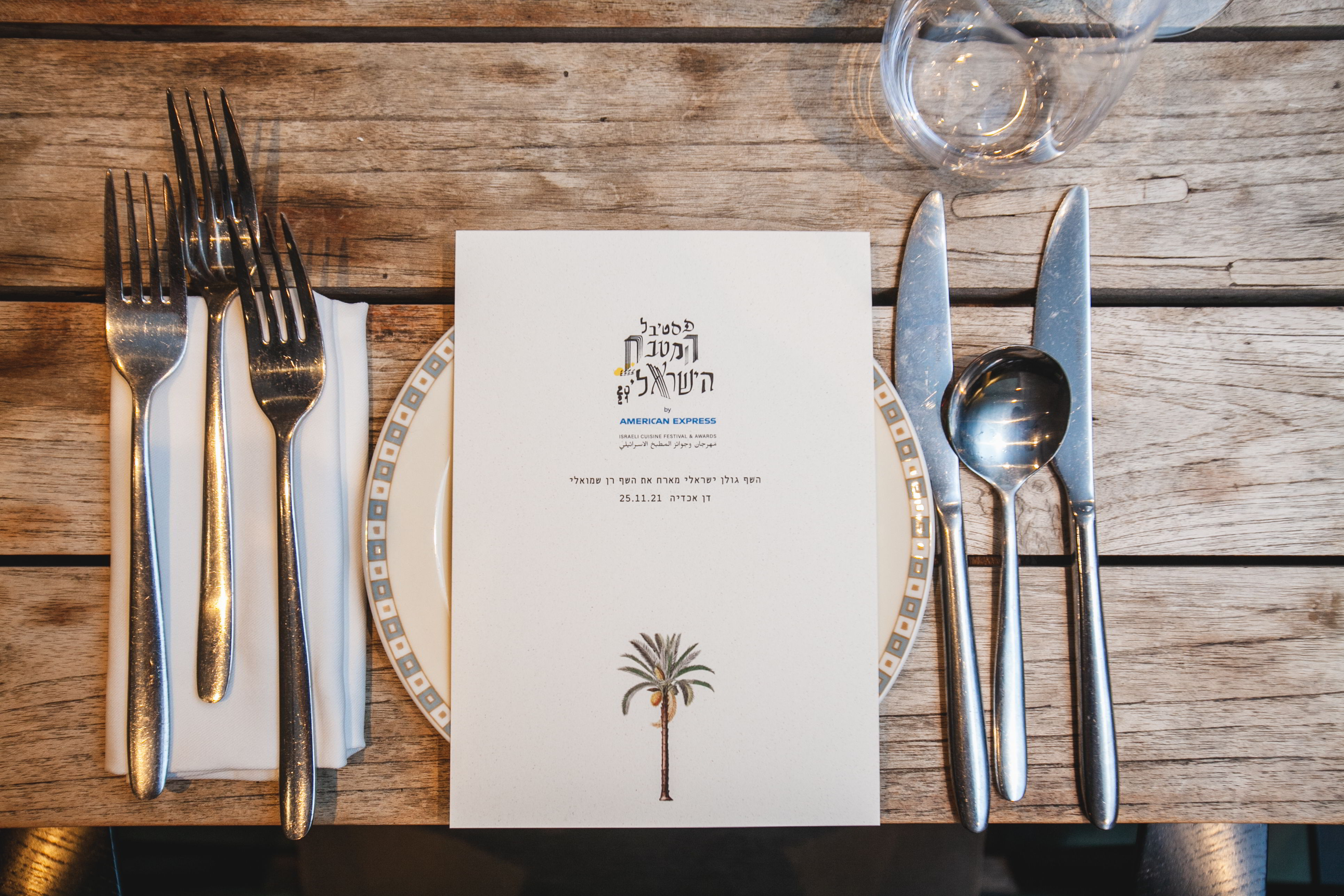 Dan Hotels celebrate the israeli culinary kitchen
Israel's culinary world is back after a brief hiatus. During November and December 2021, culinary buffs celebrated the Israeli Kitchen Festival in various events. Dan Hotels took an active and central role in these experiences teasing the senses.
The Israel Culinary Festival took place in November but managed to slip a few more events into December. All in all it offered a wide array of original and exciting options, such as concept meals by top chefs, exciting and unique culinary excursions throughout Israel, weekends with emphasis on Israeli culinary styles at its best in Dan Hotel Chain's leading hotels, lectures and workshops with renowned chefs, and more.
Behind the initiative to produce this festival are the culinary entrepreneurs David Kishke and Nirit Weiss. Months of preparations later, the Israeli Culinary Festival began on November 11, and is planned as an annual tradition. The festival ends with prizes awarded to leaders of the Israeli culinary style. Dan Hotels is proud to take part in this new tradition, slated to strongly impact the local food scene.
Israeli Culinary Celebration in Dan Hotels
Dozens of chefs are taking an active and central role in the Israel Culinary Festival. Without a doubt this festival is the largest and most invested ever held in Israel. A range of events are included, with renowned and beloved chefs participating, such as Haim Cohen, Erez Komarovsky, Raz Rahav, Gal ben Moshe, Ezra Keden and many wonderful others.
Dan Hotels prepared surprises for festival guests and participants. Guests in the prestigious hotels enjoyed culinary weekends with the best of Israeli chefs. In November and December several special weekends were held as part of the festival, with guests praising this newly launched tradition, the experiences, and the culinary delights enjoyed over the weekend.
Weekend Events in the Dan Hotels Chain
Weekend events in the Dan Hotels Chain include live shows by a range of beloved performers. December will see the prince of Israeli kitchens and renowned Chef, Raz Rahav, together with Chef Daniel Fogel preparing an abundance of culinary adventures for guests at the Dan Caesarea Resort. Guests are invited to an afternoon performance by Hami Rodner and Dana Berger, and many other surprises await.
Among events held at Dan Hotels are the culinary weekends in which Chef Ran Shmueli takes part, others with Chef Haim Cohen joining us at the Jerusalem King David Hotel, and which is accompanied by a particularly moving musical performance by Ester Rada and Mica Shitrit, among others.
Dan Hotels is proud of its role in the Israel Culinary Festival and plans to make it an annual event. We are excited about the wonderful culinary experience merged into unforgettable experiential weekends. Check out our excellent weekend prices for members of the E-Dan Club. We invite you to join the club and enjoy the special benefits offered by the Dan Hotel Chain. Joining is free of charge. Enjoy a wide array of experiences and specials with the Dan Hotel Chain.