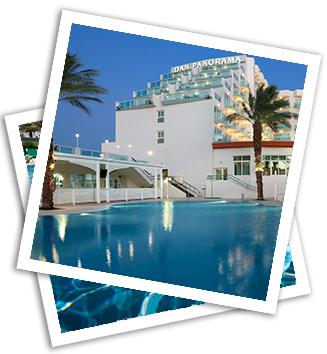 Dan Panorama Eilat overview
The Dan Panorama Hotel Eilat has been createdwith our guests in mind. . Ideal for a vacation that blends sun and fun with Eilat's spectacular natural attractions, the Dan Panorama Eilat Hotel is splendidly located overlooking a tranquil marina where sailboats anchor. A short stroll takes you to Eilat's famous North Beach where you can perfect your tan, swim in the clear cool Red Sea, scuba dive, sail or indulge in any other water sport that takes your fancy. Another feature of the Dan Panorama Eilat Hotel is its proximity to many of Eilat's varied tourist activities that tempt you to be as active or as idle as you like. In addition to superb cuisine, other Dan Panorama Eilat attractions include an inviting outdoor swimming pool, service to satisfy your every whim, and the ongoing fun of a talented entertainment team.
A premium Eilat hotel with contemporary style guest rooms and suites - all with private balconies - where everything is planned for your enjoyment and every modern comfort is featured. World class chefs prepare tempting culinary delights that include pampering breakfasts and dinners, an abundance of barbequed meats, and a varied and refreshing salad buffet. Guests of the Dan Panorama Eilat Hotel enjoy a state-of-the-art gym and fitness club equipped with a sauna and a Jacuzzi bath, as well as a children's pool and a heated pool in winter. We invite hotel guests to use the private beach and amenities directly adjacent to the Dan Eilat; relax and enjoy the Red Sea, and know that choosing Dan Panorama Eilat is especially worth it. The Dan Panorama Eilat Hotel is renowned as a heaven for families with children. It runs the "DaniLand Club" for young kids – an adult supervised program that offers children fun activities such as dance, sports, art workshops and games. For youths, the Hotel has set up the "Dani Club" which is stocked with the latest computer games, Sony PlayStation stands, a rich DVD library and more. With its excellent facilities, warm hospitality and entertainment to captivate all ages, the Dan Panorama Eilat Hotel is ideal for a fabulous vacation as well as a professional gathering.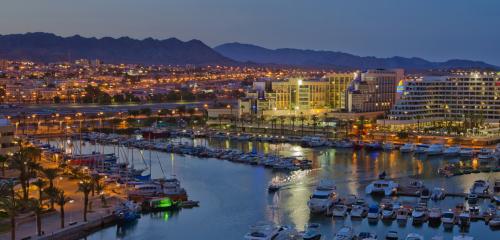 The ideal location for a vacation that blends sun and fun with the spectacular natural attractions of Eilat
Splendidly located on the lagoon overlooking the tranquil marina 
Nearby Eilat's famous beaches of the Red Sea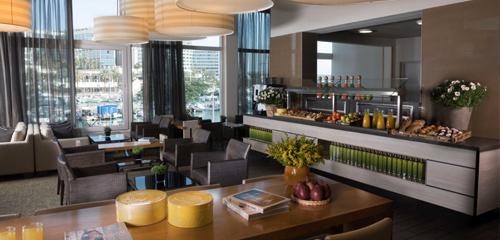 Excellent facilities, warm hospitality and entertainment for all ages giving you the best value in Eilat
Dan Panorama Eilat is known for its service & personal care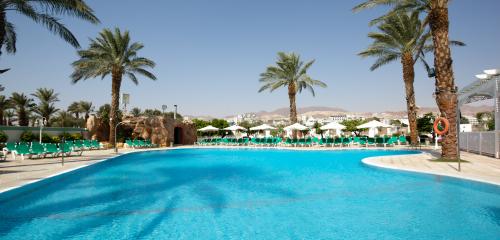 Large swimming pool and pampering sitting area with view to the sea
Indulging spa and Vast variety of treatments 
Fully equipped and advanced gym

Outstanding hotel restaurants and bar with rich Israeli breakfast 
Eilat variety of restaurants offers delicious culinary experience
Dynamic bar in the lobby, serves cocktails, drinks and wine with a variety of snacks
Dan Panorama Eilat Hotel
North Beach Area
Eilat, 88101
Dan Panorama Eilat Rooms & Suites
Hotel Information
On Saturdays & final
day of Jewish holidays,
Check-In from 18:00
Non-Smoking
The Hotel has a
Non-Smoking Policy.
There is a designated
place for smoking.
Parking
Private Parking
Free limited parking
(subject to availability)
pets
Service dogs allowed: Yes
Guide & rescue dogs: Yes 
Pets allowed: No