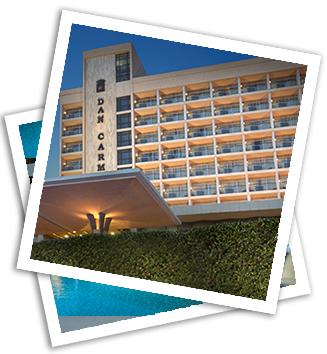 Dan Carmel overview
If Haifa is known as the Pearl of the North, then the Dan Carmel Hotel is the Pearl of Haifa. Perched halfway up the richly wooded slopes of historic, biblical Mount Carmel, the Dan Carmel is where guests choose to spend a classy, elegant stay. Relax in the private gardens and enjoy breath-taking views of Haifa Bay and the curved coastline.
The newly refurbished guestrooms, suites, stylish lobby and other public areas are all designed with classic and elegant tones, complete with modern accessories and luxurious comforts.
The Dan Carmel in Haifa is famous for its magnificent pool that is open throughout the day. The well-equipped gym is the perfect place to exercise.
Dining options range from light dairy meals in the lobby lounge to top-class meat dishes in the Palachi Pub restaurant. This is the closest hotel to the city's malls, restaurants, cafés, nightlife and entertainment.
Just outside the hotel is the Louis Promenade, a winding hilltop walkway perfect for exploring the city's attractions; especially the world-famous Baha'i Gardens.
Our Haifa hotels are the perfect choice if you want to explore Haifa's charms and natural beauty, and beyond to Israel's northern region. Within a 30 minute drive you can be in the picturesque city of Acre, one of the world's oldest port cities with a history going back to the early Bronze Age. Acre is renowned for its fortress and Old City Walls as well as its outstanding seafood restaurants. Further north from Acre are the Rosh Hanikra grottoes.
Nazareth, the childhood home of Jesus, is just an hour's drive from the hotel, while the Druze villages and the historic Sea of Galilee are all within easy reach.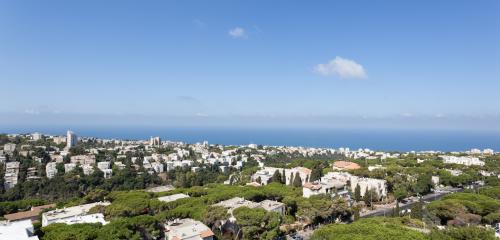 Breathtaking views of Haifa Bay and Mediterranean coastline
Overlooking Galilee and Golan landscapes
Located on the slopes of biblical Mount Carmel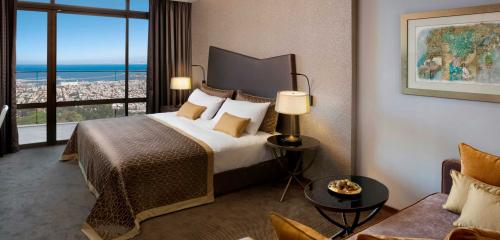 Designed in a classic and elegant style
Generously-appointed spacious and comfortable rooms and suites
Striking public areas and facilities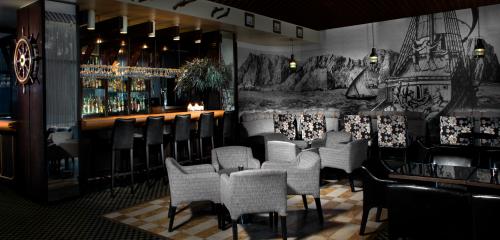 Fine hotel restaurants, including a rich Israeli breakfast
Dynamic lobby bar serving drinks, wine with a variety of snacks
Wide choice of restaurants in the vicinity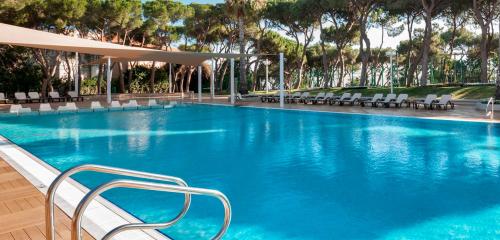 Large heated pool set amidst luscious gardens, with separate heated kiddies pool
Advanced fully-equipped gym
Share Spa
Dan Carmel
85-87 Hanassi Av.
Haifa, 34642
Hotel Information
On Saturdays & final
day of Jewish holidays,
Check-In from 17:00
Non-Smoking
The Hotel has a
Non-Smoking Policy.
There is a designated
place for smoking.
Parking
Private Indoor Parking
(additional fee)
pets
Service dogs allowed: Yes
Guide & rescue dogs: Yes 
Pets allowed: No