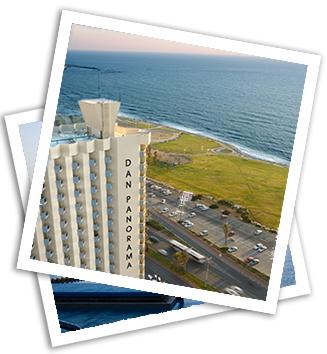 Dan Panorama Tel Aviv overview
The Dan Panorama Hotel offers easy access to everywhere you want to be. Across the street is the Mediterranean sea and within minutes you find yourself on an inviting sandy beach with warm and clear waters. For a truly Mediterranean experience, explore the Carmel market - one of the largest open markets in Israel that has a wide variety of seasonal fruits and vegetables as well as meats, fish and baked goods. Also nearby is the Neve Tzedek neighborhood which was the first Jewish neighborhood built outside of the walls of Jaffa. Neve Tzedek has a village feel to it, filled with small alleyways and boutique stores to peruse. A leisurely stroll along the waterfront promenade to the north will lead you to the Tel-Aviv Port. The Port is the city's newest entrainment hub and has outstanding restaurants, shops and nightclubs. The promenade to the south will take you to Jaffa which is famous for its association with the biblical stories of Jonah, Solomon, and Saint Peter as well as the mythological story of Andromeda and Perseus. Its ancient port has been in use since the Bronze Age and you can still watch the fishermen going out to sea.
Whether for business or pleasure, the Dan Panorama Hotel boasts an outstanding mix of facilities. It is directly linked to the Dan Panorama Convention Center (Convention Center Website) - the city's largest, most comprehensive convention and exhibition center. Simply stroll across the lobby and you're there, on time, with no hassle, no traveling. Furnished with contemporary flair and highlighted by splendid views, the Dan Panorama Hotel features elegantly appointed guestrooms that blend luxury with the efficacy of advanced technology. With a huge pool - the largest of any Tel Aviv hotel - and sundeck, premium leisure-time facilities and dining options, as well as all the dynamic and sophisticated attractions of Tel Aviv on its doorstep, the Dan Panorama Tel Aviv is perfect for a family vacation, business trip or international event.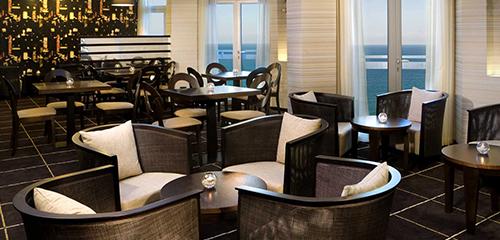 Overlooking the city, Mediterranean sea and inviting sandy beach of Tel-Aviv
Ancient Jaffa and early Tel-Aviv neighborhood are on your doorstep
Dynamic and sophisticated attractions of Tel Aviv nearby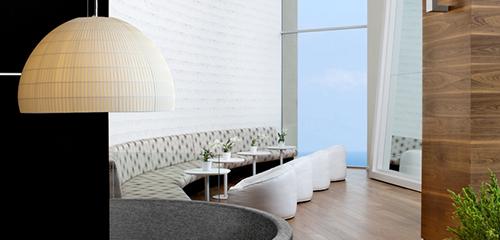 Modern designed with classic and elegant style and plenty of space
Spacious & comfortable rooms and suites with Mediterranean Sea or city view
Plush and inviting public areas & facilities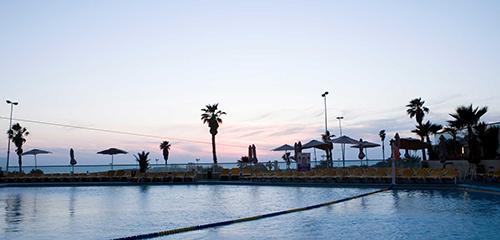 Large swimming pool and pampering sitting area with view to the sea
Newly renovated Health Club with Indulging treatments from the East and West
Fully equipped and advanced gym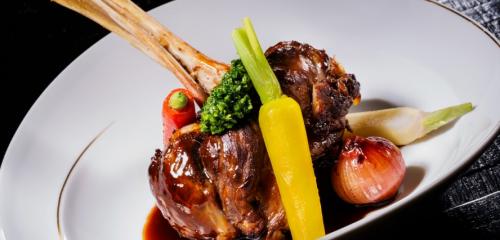 Outstanding hotel restaurants and bar with rich Israeli breakfast 
Tel-aviv-Jaffa variety of restaurants offers delicious culinary experience
Dynamic bar in the lobby, serves cocktails, drinks and wine with a variety of snacks
Dan Panorama Tel Aviv
10  Kaufman St.
Tel Aviv, 68012
Hotel Information
On Saturdays & final
day of Jewish holidays,
Check-In from 17:00
Non-Smoking
The Hotel has a 
Non-Smoking Policy. 
There is a designated
place for smoking.
Parking
Private Parking
Additional fee
(subject to availability)
pets
Service dogs allowed: Yes
Guide & rescue dogs: Yes 
Pets allowed: No