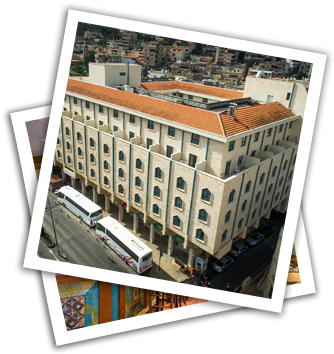 Mary's Well Nazareth Overview
Mary's Well Nazareth Hotel, part of Dan Hotels, is situated in the picturesque old city not far from the Nazareth's main spring, which has drawn pilgrims and tourists for at least 2000 years. Mary's Well Nazareth Hotel integrates warm hosting with traditional styling typical of the city and its hospitality.
The hotel is right in the center of this ancient Galilean city, just a few minutes easy walk from an abundance of activities: wander through the lanes of the spice market's, discover stories and traditions in historical sites, experience the stunning centuries old churches and of course you can choose from a vast number of restaurants offering the traditional authentic Hashemite cuisine which has made Nazareth a culinary magnet.
226 rooms at Mary's Well Nazareth Hotel, include spacious suites, some of which overlook the old city quarter. Rooms are suited to all kinds of guests wanting to visit this charming Galilean hub, from company away retreats to families. The hotel's dining room provides the perfect backdrop to meals. Guests enjoying their stay at Mary's Well Nazareth Hotel can access free covered parking and Wi-Fi.
Mary's Well Nazareth Hotel of the Dan Hotels chain is a great starting point for walking tours into the bustling city center, or a day trip by car through the city and its environs. Vacationing in Nazareth lets you encounter diverse worlds and create new memories. Centuries of pilgrim hospitality has led to stunning and classical churches and monasteries dotting the area, merging harmoniously with typically Mediterranean flavors and vistas in the market, food stalls and restaurants, and shopping centers. It is this unique integration between the ancient and the modern, the shades and vistas, the history and the easygoing tempo, that make a stay in Nazareth an experience much like that of any international city. Come and experience Nazareth's unique charm for yourself!
The hotel does not hold a kosher certificate.
The hotel does not have a Saturday elevator.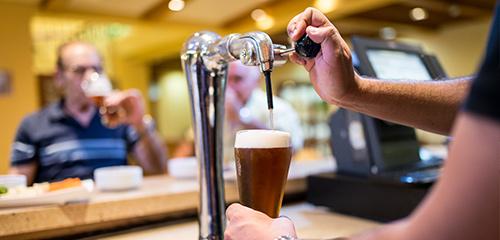 Bar
Dining Room
Authentic markets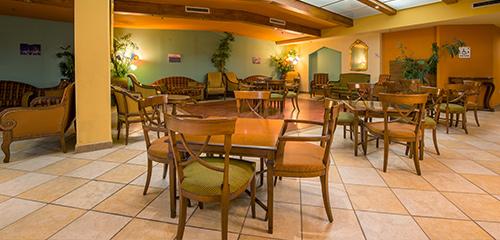 Spacious dining room
Free indoor parking
Events Up to 200 people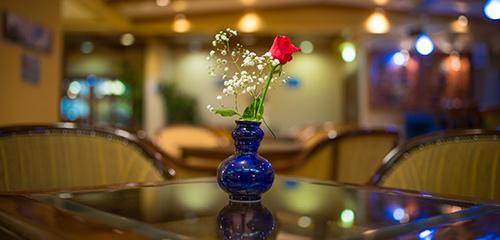 Wide variety and color
Encountering the Metropolis
Organizations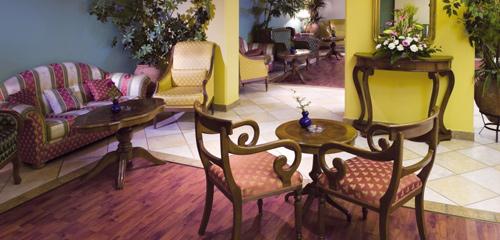 Perfect location in the heart of the old town
Close to culinary attractions and magnificent churches
Attractive tourist sites
Hamaayan Nazareth
HaGalil St. 30, Paulus the 6th
POB 2787
Nazareth
Reservation Tel. +972-3-7408966
Hotel Tel. +972-4-6500000
Email.  HamaayanNazareth@danhotels.com
The hotel does not hold a kosher certificate.
The hotel does not have a Saturday elevator.
Hotel Information
On Saturdays & final
day of Jewish holidays,
Check-In from 17:00
Non-Smoking
The Hotel has a 
Non-Smoking Policy. 
There is a designated
place for smoking.
Parking
Private Parking
Free limited parking
(subject to availability)
pets
Service dogs allowed: Yes
Guide & rescue dogs: Yes 
Pets allowed: No