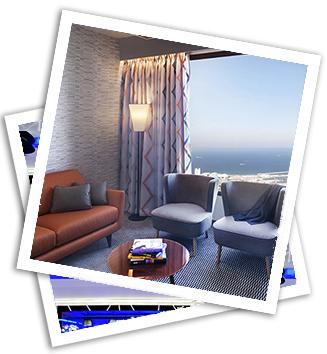 Dan Panorama Haifa overview
The Dan Panorama Hotel, rising twenty-one stories high on Mount Carmel, offers you a choice of spectacular views: one side commands a splendid panorama of the city of Haifa, Mount Carmel and the sea. Another vantage point presents the huge curve of Haifa Bay and the endless stretches of Israel's beautiful Mediterranean coastline. The only Haifa hotel that's a city landmark, the Dan Panorama Hotel is contemporary in style with spacious public areas and guestrooms featuring floor to ceiling windows. The hotel also adjoins the city's upscale Panorama Mall that houses fine boutiques, elegant cafes and entertainment venues. Close by are the outdoor coffee bars and stores of the bustling Carmel Center, a favorite gathering place for visitors and locals. Designed for the young at heart, the informal, easy-going ambiance of this Haifa hotel invites you to relax and feel at home.
Ideally located for business travelers, the hotel ensures easy access to the region's technology centers and industrial facilities. It is also perfect for exploring the charm and natural beauty of Haifa and for effortless touring expeditions to the fascinating Galilee. The Dan Panorama Haifa's dedicated staff, state-of-the-art facilities and business services, make it the perfect Haifa hotel for a truly fantastic vacation or a successful and exciting business trip.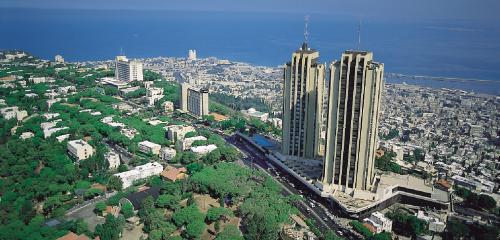 360° Panoramic views to the Mediterranean sea and mount Carmel
Overlooking the city of Haifa from 21 stories high
Endless Galil & Golan Landscape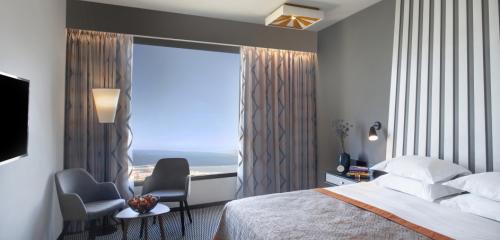 Elegant and sophisticated decor
Modernly renovated rooms & suites
Amazing public areas and facilities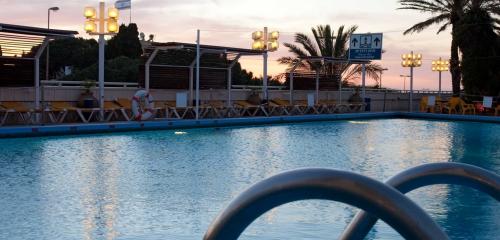 Large relaxing swimming pool for fun or exercise
Relaxation zone with fantastic views
Advance fitness center with sauna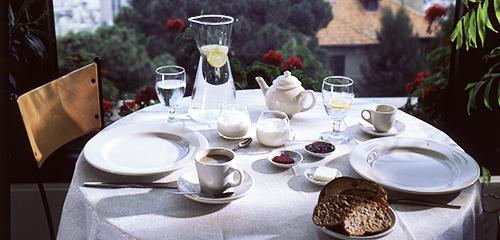 Excellent hotel restaurants including rich Israeli breakfast
Wide range of Haifa restaurants in close proximity 
Great selection of local wines, fine alcoholic beverages
Dan Panorama Haifa
107 Hanassi Av.
Haifa, 34632
Hotel Information
On Saturdays & final
day of Jewish holidays,
Check-In from 17:00
Non-Smoking
The Hotel has a 
Non-Smoking Policy. 
There is a designated
place for smoking.

Parking
Private Parking
(additional fee)
pets
Service dogs allowed: Yes
Guide & rescue dogs: Yes 
Pets allowed: No