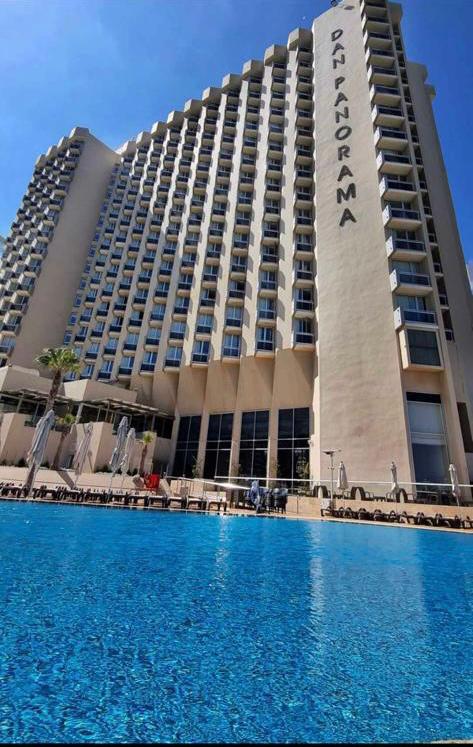 Dan Panorama Tel Aviv Reopens – Come And Take a Look At What's New Aad Better
Dan Hotel Chain is proud to announce the reopening of Dan Panorama Tel Aviv to tourists and Israelis as of 19 June 2022.
Dan Hotel Chain has invested extensively in the hotel's reopening, including its gym and spa, which have been fully redesigned. Our hotel staff is ready to provide excellent service for maximum enjoyment, whether you're on a business trip or vacation.
The perfect, unforgettable vacation in a prime location
Dan Panorama Tel Aviv is one of Dan Chain's flagship hotels. First opened in the 1970s, its location on the promenade's south puts it a short distance from the Carmel Market. This veteran hotel opened to the public in April 1979 even though basic construction was completed exactly five years earlier. It was purchased by Dan Hotel Chain in 1985 and was given a complete makeover and renamed "Dan Panorama."
Dan Panorama Tel Aviv offers a range of comfortable, well-designed, and appointed rooms, a luxury spa center with multiple treatment rooms, a sophisticated gym, and a huge pool overlooking the Mediterranean Sea. We've got a dynamic bar in the lobby, excellent restaurants, a luxury business lounge on the 18th floor, the Dannyland club for children up to age 10, and a host of extra services.
Dan Hotel Chain is excited about the hotel's reopening. We look forward to hosting you soon and give you the perfect holiday in an indulgent prestigious atmosphere.