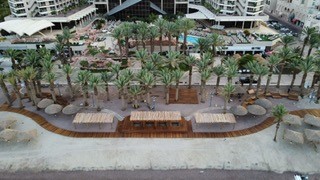 The Dan Eilat Hotel beach is open after an investment of about one million shekels in its upgrade
The Dan Eilat Hotel beach that was damaged from the turbulent weather in 2020 recently opened after massive renovation of the Dan Hotels chain in coordination with the Eilat Municipality, for the benefit of the city's residents and its vacationing guests. Read about the upgraded beach.   
The stormy weather that hit Eilat in 2020 left behind significant damage in some of the city's beaches, including the popular Dan Eilat Hotel beach. The Dan Hotels chain is proud to present the upgraded beach that opened for the benefit of all city residents and guests. The beach that reopened in the summer of 2021 is located on the northeastern part of the Gulf of Eilat. This is a clean and orderly beach that offers a quiet and relaxed classic Eilat vacation. The beach, that is open to all residents at no charge, has exclusive facilities for Dan Eilat Hotel guests.     
The idea behind the beach upgrade
The inspiration for the Eilat beach upgrade came from the beach culture around the world. The main idea was to create a young and international resort atmosphere. One of the central goals was to offer beach visitors a different and refreshing atmosphere in addition to the traditional pastime on Israel's beaches. Thought was also invested in combining sport and leisure facilities with maximum comfort and accessibility. So if you're used to spending time at the beach with a beach umbrella and a sunbed, then at the upgraded Dan Eilat beach your enjoyment will be particularly special and significant thanks to the new facilities and the smart and unusual planning.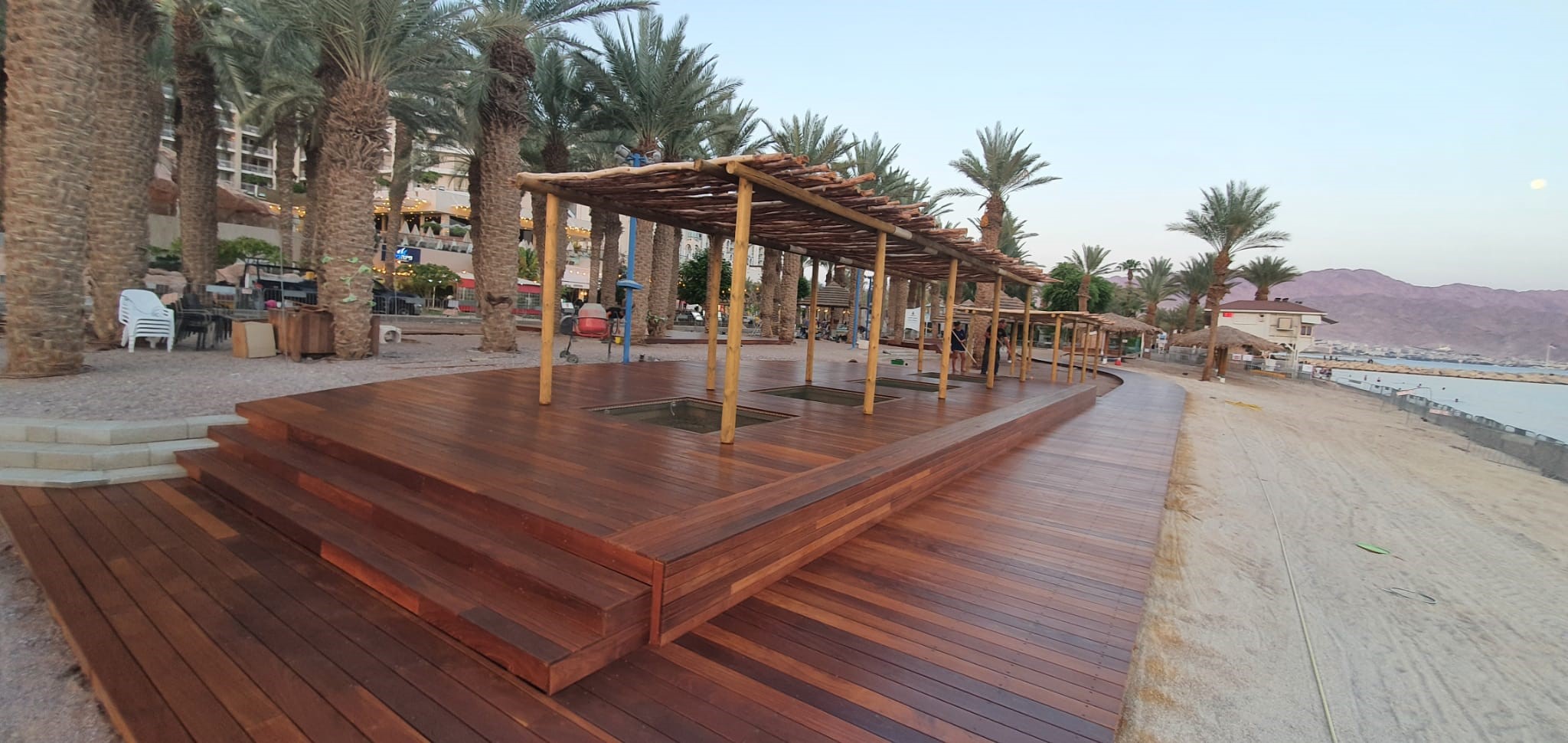 Facilities at the upgraded beach in Eilat
At the Dan Eilat Hotel beach you will find convenient and easy access at the entrance and exit and discover desert-atmosphere shaded areas, hammocks and elevated reposing areas on a stretched net with comfortable cushions and more. The height differences between the beach and the sea were used for wood beach beds overlooking the sea and shaded by palm trees.
Those of you who are into sports will find a beach volleyball (Footvolley) surface, a fitness area from natural materials and additional sports facilities to fill your day. If you're looking for some serenity for the soul you can spend time on the yoga surface overlooking the wonderful Red Sea and experience special moments of magic.
A vacation in Eilat in an international atmosphere
The Dan Hotels chain is proud to continue to offer a perfect Eilat vacation along with an international atmosphere and impeccable service. The completion of the beach upgrade is another good reason to vacation in the sun-filled tourist city. We invite you to visit the upgraded beach and to enjoy a refreshing vacation in Eilat at exclusive prices. The Dan Hotels chain guarantees the lowest price at all the chain hotels when booking through the official website.