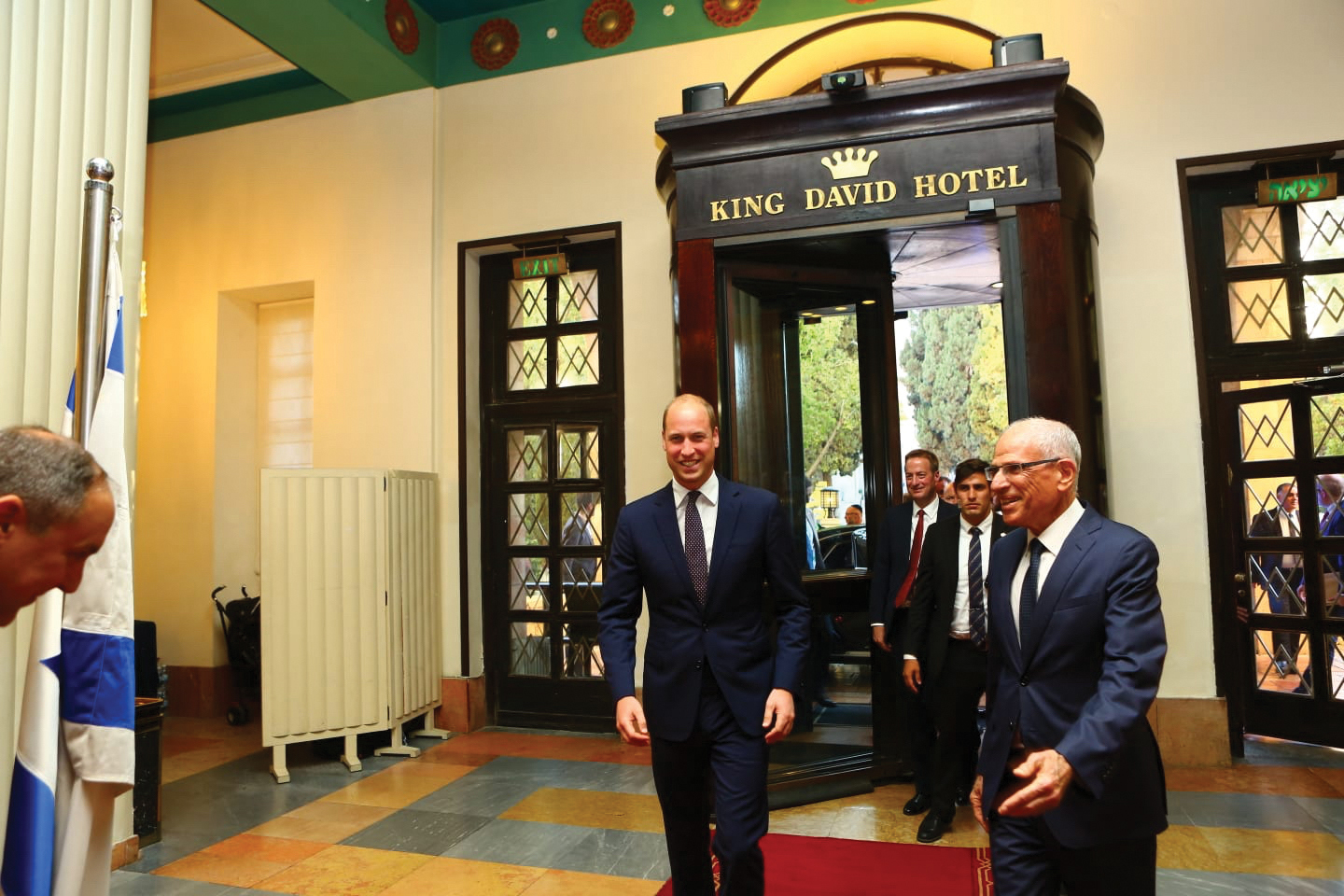 Prince William's royal visit at the King David Hotel
Even after months of preparation, the staff of the King David couldn't hide their excitement at the royal visit in June, of Prince William
Summer has gone, but Prince William's royal visit to our country excited us all. The British prince was hosted at the King David Jerusalem, the flagship property of Dan Hotels, which has had the privilege of hosting many of the world's VIPs on their visits to Israel.
Prince William's stay at the King David generated enormous excitement, especially on the part of the staff that were British. Thanks to his special relationship with the British Embassy, Sheldon Ritz, with his sharply honed manners, in charge of hosting VIPs at the hotel, received permission for a photo to be taken with his fellow employees and the prince. 
No particular arrangements were required of the hotel in preparation for the visit (except for a prestigious tea service that the hotel purchased)
The visit itself took place in exact accordance with the meticulous instructions: modest, and without any exceptional requests, in keeping with the rules of protocol dictated by the organizers of the visit
General Manager Haim Shkedi welcomed the prince as he stepped out of the official car and accompanied him into the hotel, where Sheldon Ritz was waiting, to take the prince to his suite.
The prince's itinerary during his stay included visits to Jerusalem's Yad Vashem - The World Holocaust Remembrance Center, later he met with Israel Prime Minister Benjamin Netanyahu and with President Reuven Rivlin.
One of the prince's most press-covered visits was when he rode to Jaffa to take part in a soccer match for both Jewish and Arab youngsters.