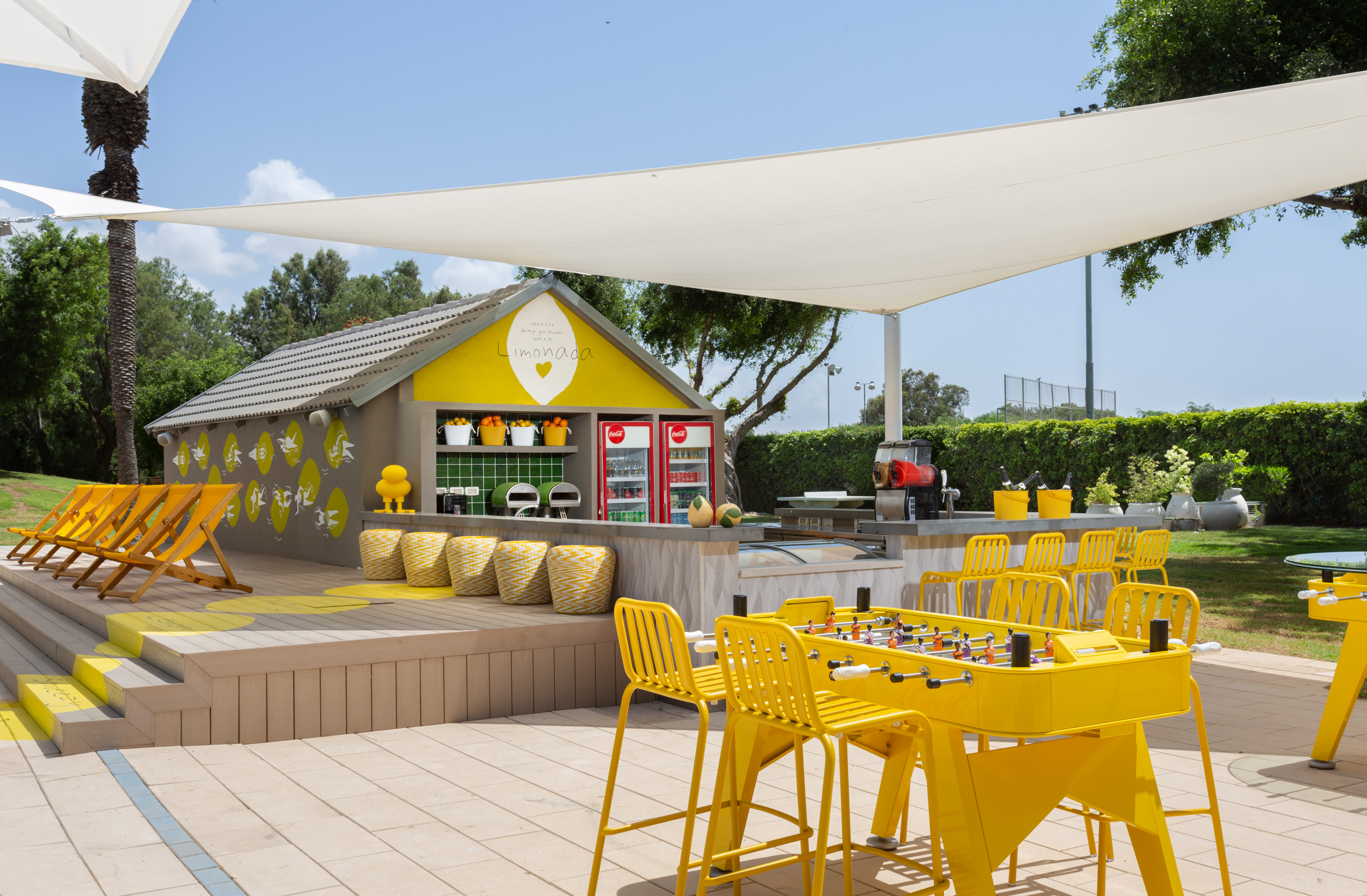 New concept for reopened Dan Caesarea
After 8 months of refurbishment and 80 million NIS investment, Dan Hotels re-opens the Dan Caesarea with a totally new look and concept.
The hotel, built by Baron De Rothschild in the 1960's has been developed into a resort with fine details and interesting touches adding an element of youthfulness and creating the feeling of Happiness very much being all around.
Ronen Nissenbaum, CEO commented: "We are proud and excited to re-launch Dan Caesarea with a unique and innovative concept that will offer guests stylish rooms, fascinating art, a culinary experience with contemporary bars, all set in beautifully landscaped gardens that create a magical atmosphere. We have invested heavily in the development of this concept, which has become an up-to-date resort that offers an exceptional hospitality experience for both Israeli clientele and tourists.