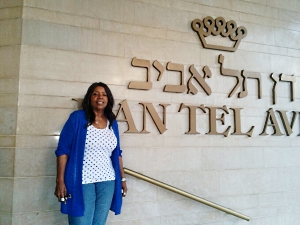 Gloria Gaynor at the Dan Tel Aviv
The Queen of Disco arrived to perform for the very first time in Israel
Mrs. Gloria Gaynor, arrived with her entourage at the Dan Tel Aviv Hotel, where she stayed for 5 nights. It was her third visit to Israel. 
After the warm welcome, the Guest of honor was escorted to the hotel's suite, overlooking the Mediterranean, where she had many treats awaiting for her.
The performance took place at Tel Aviv's Cultural Palace (Mann Auditorium).on July the 29th. 
The 65-year-old musician is best known for her iconic disco-era hits, including hits "I Will Survive" which has become one of the biggest hits of all time, receiving over 200 cover versions.