There is so much to do in Eilat, including some unique attractions such as the Dolphin Reef, the underwater observatory, nature trails and a host of fun activities. In this section, you will find a variety of attractions and things that should not be missed. So Without further ado, here are the best things to do in Eilat, Israel's southernmost city.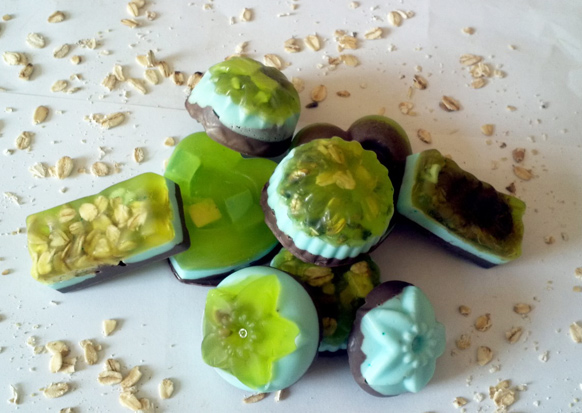 Heading south to Eilat? Activities for kids along the way
There isn't a kid in Israel who hasn't heard of the activities they can enjoy in Eilat, but the trip down could also be a challenge if you're driving with kids. So if you're weighing the option of flying or driving, take a look at this list of fun things to do along the way that'll make the journey a great family experience!
Arava nature and desert aromas
The past few years have seen an abundance of initiatives taking shape in the Arava, based around agriculture and ecology in the region. One is Elat Arava, a visitors' center in Tzukim which holds experiential family workshops suited to children aged 4 and up, where you make your own soap, mobiles, and more. The site is open daily from 9 am to 5 pm. Join a workshop by booking in advance.
Another activity is Aloevera House, also known as JustAloe, in Ein Yahav, where you'll find a shop for aloe vera products. The aloe vera is harvested from a local grove which is unique in the Mediterranean. You can book a free tour and enjoy experiential input about Arava pioneering history, the agricultural developments in the region, and uniquely local research. Ein Yahav's aloevera store is just a 90 minute drive from the Eilat hotels region, which even makes it an easy half day trip out of Eilat itself.
Ramon Crater Visitors' Center
One of the exciting places to stop on your way to Eilat is Israel's renowned Ramon Crater, recommended for its breathtaking beauty. The stunning observation spot faces this vast crater. Nearby you can also enjoy the desert zoological garden called "Hai Ramon." It's a relaxing moment before you get to Eilat proper. The renewed visitors' center, named for the late Israeli astronaut Ilan Ramon, presents wonders of the region, and the crater's unique geology alongside an exhibition about Ilan Ramon, a model spaceship, his original space suit, a moving video commemorating Ilan Ramon, and more. The center opens from 8 am, and tours require advance booking.
Hey, south we go, to Ein Ovdat
Stop on Road 40 at the Ovdat National Reserve, with amazing archeological remains of the ancient Nabatean civilization on what's known as The Incense Route. A visitors' center offers a brief film on the region's fascinating history, then visit the region itself and make your own impressions of the ancient inhabitants' rich cultural life and structures. The site is open year round from 8 am, with a token entrance fee. Experiential activities are held for children, with crafts, tasks and prizes. Check in advance.
Are we there yet? Almost… but first let's stop at Top 94 Park
This is a huge, invested and air condition meditation challenge site suited to all family members, with a variety of climbing walls for different wall climbing levels, go-cart tracks, rope park, paintball and more. Right nearby is the Negev Fighters Musuem with displays of historical weapons and testimonies on the battles fought in the Negev, from the First World War to the Ovda Operation. Top 94 is in the Shehoret Industrial Zone just 3 km north of Eilat.
And one more activity, right in Eilat
Now that the children have had a great time on their way to Eilat, and right before you dive into the city itself, figuratively and literally, we recommend one more thing that you won't even need to leave your hotel for: the Dan Eilat Hotel Daniland Club. It's unique to Dan Hotel guests, with a variety of activities produced by a special team. Enjoy computer games, inflatable playtime installations, movies, info and reading spots, experiential competitions, workshops and more! Our club is open 10.30 am to 1 pm and again from 3 pm to 6 pm. The perfect entertainment for your children!
Drive to Eilat and start your vacation on the way!
Remember, driving to Eilat doesn't have to be tiring, or tiresome. Just choose your stopovers and activities, and start your holiday activities on your way to your holiday location!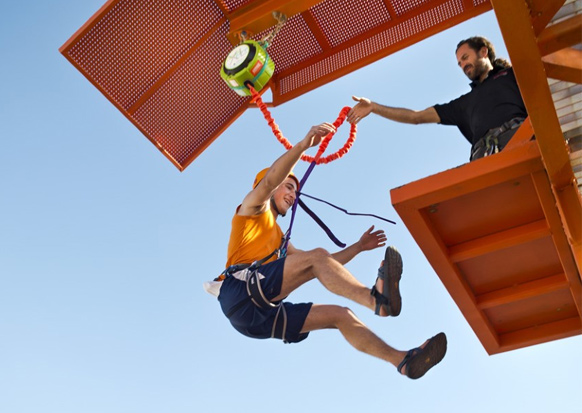 Winter Activities For Kids In Eilat
Eilat is one of Israel's most well-known cities because of its sunny climate most of the year, its inviting beaches, and more. But Eilat also offers a great range of activities for kids even when swimming season is over. Before you finalize your Eilat booking, let's introduce you to Eilat's winter activities for kids.
Winter attractions for children in Eilat
The Israeli winter has never stopped Israelis from going on vacation locally, and filling their holiday with activities that are outside the warm environs of their hotel. Unlike Europe, for example, Israel's winter tends to be a lot milder, and Eilat's is the warmest of anywhere in Israel. Eilat, Israel's tourist drawing city, has only a few days of rain a year, and winter will be pleasant, with a noticeably warmer temperature than the rest of the country. This lets visitors to Eilat enjoy a wide range of attractions without needing to worry about harsh weather, with a warm jacket being enough for when the day is a bit cooler.
So, what can Eilat offer you in winter?
Top 94 Park
The city's northern entrance is the location of a relatively new extreme park. Top 24 holds several great extreme installations such as the bow and arrow range, paintball, "tree climbing" to heights of about 23 meters, and more. Some park areas are roofed so that kids can enjoy them all the way through winter.
Underwater Observatory
Established in 1974, this is one of Eilat's renowned attractions, summer or winter. The site offers some amazing activities, including a lookout into the shark tank, a simulator clip, lookouts over the corals and fish feeding… and it's all under cover which means you won't have to worry about the rain (which rarely falls!)
Eilat Year-round Dolphin Reef
This is always among the top three attractions for kids in Eilat, summer or winter, because there's nothing like romping with these amazingly intelligent and gentle creatures which show such closeness to humans. Enjoy the observation point, or games outside the water if it's too cold to get in.
Eilat Botanical Gardens
A kind of refreshing desert oasis of stunning beauty, this site is in the city's northern region. Eilat's botanical gardens let you stroll with the kids, stop at the many attractive points along the pathways, and even enjoy a rainforest (yes! you read that right!) which is a worldwide first, including a diversity of tropical plants never seen before in Israel. This is a great place for an educational experiential outing that lets visitors enjoy a unique view to the city and the Mountains of Edom.
Stalbet al-Hamayim Hot Sulfur Springs
It used to be that Tiberias was the only place where hot sulfur springs were found. Until they also showed up in Eilat! Stalbet al Hamayim, which literally means "relaxing waters," is in the Dolphin Reef. The hot pools are surrounded by the botanical gardens. Relaxing music emanates from underwater speakers. Less suited to very young children, the hot pools are a great experience for families with older children.
Daniland
A club, and a unique attraction for Dan Hotel guests. This is a great option for winter holidays spent resting in Eilat's hotels. Club activities are diversified and include competitions, games, reading corners, crafts, and even inflated play and amusement installations of the kinds Dan Panorama Eilat frequently sets up in Eilat. The Dan hotels also hold quality entertainment events and performances which can easily fill a day or two inside the hotel.
These are just some of the great reasons to spend a winter holiday with your children in Eilat. You'll also get to enjoy great prices, deals, and the city's restful winter atmosphere. So pack your bags and head on south for a sunny winter holiday.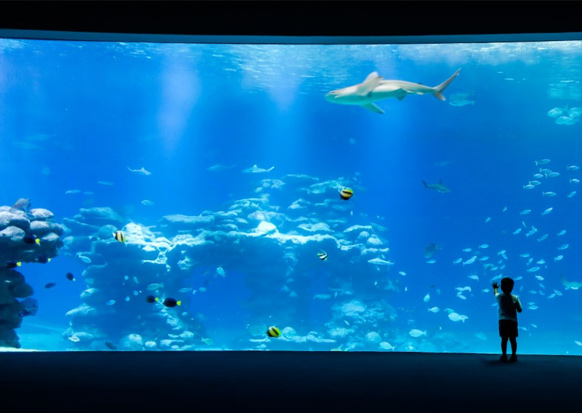 Attractions for kids in Eilat - perfect family summer
Eilat is a magnet for couples, young people, students and more. But above all, Eilat remains the ideal place in Israel for family vacation. Here are some favourite recommended attractions for children in Eilat.
Beach Parachutes in Eilat:

Eilat has several leading operators offering parachuting, including an experiential ride in beach paragliding above the city. This is a completely safe area, and the instructors are talented and skilled. Heartily recommended for both parents and adult children.

Jeep Tours:

The Eilat Mountains have unique landscape configurations, changing sand colors, and hidden corners. Several local companies offer exciting jeep tours suitable for the whole family. There are different routes of different duration, just choose what works for your family.

Rope park in Eilat's camel ranch:

The largest rope park of its kind in Israel is located in Eilat's camel ranch, which has several color-coded routes (green is suitable for families and for children from 1.20 m height). The park is also open at night, making the experience even more enjoyable and challenging.

The Shark Pool:

The underwater observatory is perhaps one of the most familiar attractions in Eilat, but not everyone knows about the shark pool. Suitable for all ages, even the little ones, this is a tunnel through which you can watch the sharks swimming close up.

Other activities for kids:

There are many other things to do in Eilat with the children. Malls, performances, special activities for children in the hotels, and more. It's a good idea to find out before you arrive what activities are suitable for your family.