There is so much to do in Eilat, including some unique attractions such as the Dolphin Reef, the underwater observatory, nature trails and a host of fun activities. In this section, you will find a variety of attractions and things that should not be missed. So Without further ado, here are the best things to do in Eilat, Israel's southernmost city.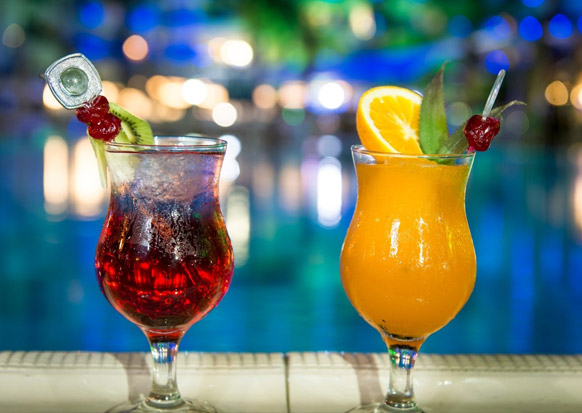 Discover Eilat's Nightlife: A variety of recommended bars and clubs
Eilat is the focus of a vibrant nightlife. Here are just some of our recommendations:
The Academy Bar. Serves as an alcohol and bartender school during the day. At night, this is a high-quality bar, along with music, huge plasma screens that show performances and clips. Despite its success, the bar manages to maintain a warm and family atmosphere. Located on Yotam Street.
The Crazy Elephant. A huge, relatively new club with a vast dance floor, a number of alcohol bars and VIP specials. European-style clubbing experience, with Israeli music and hip-hop. Especilly busy at the weekend., when it is hosted by the best DJs and leading artists. Located at HaMasger Street.
Messi Bar. Small and local, designed for rock lovers of all kinds. The bar specializes in special beers. Intimate atmosphere, great if you don't like places that are too crowded.
The Monkeys. One of the oldest bars in Eilat. Spacious dance floor, rich food menu and wide choice of alcohol. Live performances, and screening of sports games in the season. Located on Derech HaShalom Street.


Shuttle Services Ramon Airport
A new airport shuttle service from the Ramon airport, exclusively for the guests of Dan hotels in Eilat.
The service is free of charge, subject to availability and available by presenting valid confirmation letter to the driver.
Days and hours of operation:
1. Shuttles run throughout the year, on Sundays and Thursdays, from Ramon Airport to Dan Hotels in Eilat between 09:00 and 20:00 according to landing time.
2. During the winter months, between 01.11.19 and 31.03.20, an added shuttle will be included on Saturdays in the direction from the Dan hotels in Eilat to Ramon airport between 13:00 and 20:00 every hour.
Contact the front desk for accurate travel times.
There will be no shuttles on Saturday from the airport to the hotels.