The luxurious Dan Carmel hotel features an array of excellent facilities and services. With its recently redecorated rooms and suites, the entire hotel has been redesigned with classic and elegant tones, complete with modern elements and luxurious comforts.
The Dan Carmel's large seasonal heated swimming pool offers a relaxing environment with plenty of comfortable shaded sitting areas. Ideal for the perfect family vacation!
A hidden, secret garden feel is enhanced by mature tall trees surrounding the swimming pool area.
In addition, a heated and shaded toddlers' pool is adjacent for safe swimming of the little ones.
The swimming pool is open during the summer season and closed periodically throughout the year for maintenance. 
Opening hours:
April - October - 8:00 - 18:00

The Dan Carmel features an advanced, fully equipped fitness center, offering effective and fun workouts to maintain or improve your fitness while on vacation.
Entrance to the fitness center is free for hotel guests and is limited to adults aged 18 and older.
Opening hours: 6:00-23:00

Total body workout on vacation
The new "Share Spa" brand Spa located in the Dan Carmel hotel is a magnificent, luxurious spa that offers top of the line facilities and treatment rooms.
The spa includes a Dry Sauna, a Turkish 'Hammam' and a relaxing sitting area that offers refreshments and drinks throughout the day.
The spa includes 4 treatment rooms allowing for a wide variety of treatments to be booked in advance. Entry to the spa is 70 NIS per person per day (does not include treatments).
Opening hours:
Sunday - Thursday - 9:00 - 21:00
Friday - Saturday - 9:00 - 19:00
For reservations or more information: 1700-550032 or *8921
Email: sharespachain@gmail.com

Relax, Rewind, Rejuvinate
The "King David" Executive Lounge  is located on the 10th floor offers splendid views of Haifa Bay and the Bahai Gardens. The Lounge offers snacks, light meals and drinks throughout most of the day. In addition, the lounge offers internet services.
Guests staying in Executive Bay View rooms and Suites benefit from free complimentary access to the Lounge.
Entry to the lounge is limited to adults 18 or older.
Opening hours: 17:00 - 23:00

Business with a breathtaking view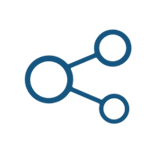 Free Wi-Fi in rooms & Public areas
Cable TV
Private Phone Line
Voice Mail System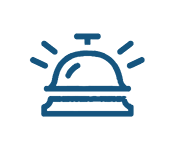 Hotel Tel. +972-4-8303030
Car Rental
Taxi services
Private Parking (additional fee)
Laundry and Dry Cleaning

Room service (24 hours a day).
Concierge
Synagogue
Mini bars
Free Guided tours
In-Room safes
Baby-sitting services (additional fee)

At your service
Dedicated team here to help
Kids Activities
The Danyland club is an exclusive attraction for the Dan Hotels guests.
It is the perfect place for your children to play, have fun and be entertained while allowing you to relax and enjoy your vacation.
The Club is open during weekends, holidays and summer vacation periods and is operated by a dedicated team of experienced young professionals who will take care of every need and detail to make sure your children enjoy a "once in a life time experience" 
The "Danyland Club" is a kid's club offering a range of activities supervised by our dedicated team of proffesionals including:

Arts and crafts
Theatrical performances
Movies
Baking
Lego games
Sony Playstaion
Ball Pool
Dolls, toys, and more.

The Danyland is open during weekends, Jewish holidays and summer vacation.

Designed to keep kids happy