Surrounded by some of Jerusalem's most luscious lawns and gardens, our splendid swimming pool is open in the summer months for your complete enjoyment. Don't miss our Fitness Center and luxurious Spa offering a range of skin and body treatments.
Relaxing Pool
Open during the summer season only, our stunning pool area includes the main pool, a separate children's pool, and a poolside play area.
The swimming pool is heated to 27-28 degrees.
Opening hours: 7:00 - 18:00
THE CABANA EXPERIENCE
Our cabanas are the perfect hideaway from the crowd, located in a secluded area of our pool garden. Tastefully prepared with soft drinks, wine, fresh fruit and homemade cookies. Available for hotel guests and pool members only. Advance order is required.


Relaxing Pool

Gym
The Gym, with its state-of-the-art TechnoGym training equipment, offers an ideal setting for keeping fit during your stay.
Entry exclusively for age 18+
Opening hours:
Open 24/7.


Features state-of-the-art training equipment by TechnoGym
King David Hotel Spa
Located next to the Fitness Center, the Luxury Spa offers a delightful array of rejuvenating and refreshing skin and body treatments.
There is also an invigorating Finnish Sauna.
Opening hours:
Sunday – Thursday: 6:30 - 21:00
Friday: 6:30 - 18:00
Saturday: 7:00 - 11:00, 15:00 - 21:00


Array of skin and body treatments
Red Carpet Welcome
Free pick up from Ben-Gurion airport for guests staying minimum of 4 nights in Mini Suite category and Above.
For further information, please contact King David Concierge kd-concierge@danhotels.com, +972-2- 6208888


VIP airport pickup
Live Music
On Sundays - Bossa Nova Duo night, a duo that performs all the top classics from Brazil, from artists such as: Antonio Carlos Jobim, Vinicius de Morais, Sergio Mendes.
On Mondays - A duo evening consisting of singing, piano, and canvas, performing a wide variety of styles - jazz, Israeli music, classics, and even original music.
On Tuesdays - Live performance of traditional Arab and Andalusian music between 19:00 - 21:00.
On Wednesdays -  Acoustic flamenco live shows between 19:00 and 21:00 at the wine bar, alongside a new and refreshing cocktail menu.
On Thursdays - Live Jazz music at the King's Garden Terrace between 19:00 and 21:00.
On Fridays - Live Jazz music at the King's Garden Terrace from 14:00-16:00.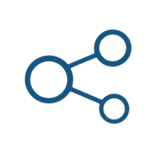 CONNECT
Free wifi in rooms and public areas
Fax machines and High Speed modems available on request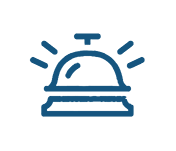 AT YOUR SERVICE
Hotel Tel. +972-2-6208888
Car Rental
Taxis
Business Centre
Airport Shuttle and VIP services
Parking Lot (Subject to availability)


ENJOY
24/7 Room service 
Concierge
Mini bar


For your service
Team waiting to help 24 hrs a day
In addition to the children's pool, young guests can enjoy the poolside play area. Within easy walking distance of the hotel is a playground area and several parks.

Play area for kids