Surrounded by the most luscious lawns and gardens of Jerusalem, the splendid swimming-pool of the King David Hotel is open in the summer months for your complete enjoyment. In addition, enjoy the hotel's Fitness Center and a luxurious Spa offering a variety of skin and body treatments.
The King David hotel offers a big, stunning and refreshing swimming pool with a separate Children's pool and play area.
The swimming pool is open during the summer season only.
Opening hours: 7:00 - 19:00

The King David's Fitness Center offers a unique setting for your training during your vacation featuring state-of-the-art new training equipment by TechnoGym allowing for effective and fun workouts to maintain or improve your fitness while on vacation.
Entry to the Fitness Center is limited to ages 18 and older.
Opening hours:
Sunday - Thursday - 6:30 - 21:00
Friday - 6:30 - 18:00
Saturday - 7:00 - 11:00, 15:00 - 21:00

Features state-of-the-art training equipment by TechnoGym
Right next to the Fitness Center, The King David's luxurious Spa offers a comprehensive array of skin and body treatments to rejuvenate and freshen your body!
In addition, guests can enjoy a Finnish Sauna.
Opening hours:
Sunday - Thursday - 6:30 - 21:00
Friday - 6:30 - 18:00
Saturday - 7:00 - 11:00, 15:00 - 21:00

Array of skin and body treatments
A complimentary airport (from Ben-Gurion airport) pick-up is available at no extra cost for guests booking:

•    A min. of 4 nights in Deluxe Old City, Garden rooms, Mini Suite & Junior Suite 

•    Executive – Jerusalem suites (no minimum stay requirement) – roundtrip transportation offered
For more information please contact King David Concierge by email: kd-concierge@danhotels.com or by phone: +972-2- 6208888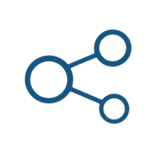 Free wifi in rooms and public area
Fax machines or High Speed modems are available upon request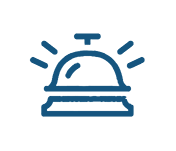 Hotel Tel. +972-2-6208888
Car Rental
Taxis
Business center
Airport Shuttle and VIP services
Free Parking - for hotel guests

24 hr Room service 
Concierge
Mini bar

For your service
Team waiting to help 24 hrs a day
In addition to the children's pool, young guests can enjoy the poolside pool area. For those looking to venture further afield, a playground area and a number of parks are located in close proximity to the hotel.

Play area for kids