The Dan Panorama Haifa's state-of-the-art facilities and business services, make it the perfect Haifa hotel for a truly fantastic vacation or a successful and exciting business trip. The hotel features a large fitness center & a refreshing Swimming Pool (open during the summer months)
The Business Lounge is located on the 20th floor, recently renovated and offers spectacular views of Haifa Bay and the Bahai Gardens.
The business lounge service is available in selected rooms according to the selected price of the reservation and all suite guests.
The lounge offers light snacks in a varied and changing menu (dairy), 2 fixed internet stations for guests convenience at no extra charge.
Entrance to the lounge is only 18 years old.
Opening Hours:
Sunday through Saturday - 23:00 - 17:00


With a view of Haifa Bay and the Bahai Gardens
The Dan Panorama Haifa hotel offers a seasonal outdoor swimming pool. In addition, the pool area features a separate children's pool.
The swimming pool is open during the summer season and closed periodically throughout the year for maintenance. 
Opening hours vary according to the season.


The Dan Panorama Haifa boasts the biggest Fitness Center in north Israel, 500 square meters in size!
Our fitness center offers the most advanced and effective facilities allowing for fun workouts to maintain or improve your fitness while on vacation.
Entry to the Fitness Center is free of charge for hotel guests (Entry for adults 18+ only).


500 square meter fitness center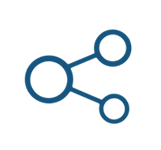 Free Wi-Fi in Rooms and public areas
Voice mail system
Modem / PC connection in rooms
Cable TV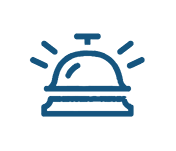 Hotel Tel. +972-4-8352222
Car Rental
Taxi Service
Laundry & Dry Cleaning Services
Synagogue
Executive Service Bureau


Guided Tours
24-Hour Room Service


At your service
Kids Activities
The Danyland club is an exclusive attraction for the Dan Hotels guests.
It is the perfect place for your children to play, have fun and be entertained while allowing you to relax and enjoy your vacation.
The Club is open during weekends, holidays and summer vacation periods and is operated by a dedicated team of experienced young professionals who will take care of every need and detail to make sure your children enjoy a "once in a life time experience" 
The "Danyland Club" is a kid's club offering a range of activities supervised by our dedicated team of proffesionals including:

Arts and crafts
Theatrical performances
Movies
Baking
Lego games
Sony Playstaion
Ball Pool
Dolls, toys, and more.

The Danyland is open during weekends, Jewish holidays and summer vacation.

Keeping your kids happy