The Dan Panorama Eilat Hotel, located alongside Eilat's tranquil lagoon is ideal for a perfect vacation. The hotel offers great facilities and services for families and couples. Explore Eilat's spectacular Red Sea attractions and enjoy your perfect holiday from the central location of Dan Panorama Eilat. 
Main Pool
The Dan Panorama Eilat features a large fresh water swimming Pool (heated in the winter months to about 28 degrees) with a comfortable sitting area overlooking the Red sea.
Occasional water sport activities around the pool include: Aqua aerobics and water volleyball. 
Other occasional activities: Theatrical Musical Productions and Audience Participation Games with the Entertainment Team.
The swimming pool is open year round. (Except certain days during the year for periodic maintenance)
Opening hours:
Summer season - 8:00 - 19:00
Winter season - 8:00 - 17:00


Enjoy & Have fun
Fitness Center
The Dan Panorama Eilat's fitness center is a fully equipped gym, offering effective and fun workouts to improve your health and fitness while on vacation.
Entry to the Fitness Center and Spa from the age of 18 and is conditional on the signing of a health declaration at the reception.
Opening Hours:
8:00 - 19:00


Great way to improve your fitness
Jah Spa
The Dan Panorama Eilat's spa offers luxurious facilities. Massage treatments are also available for extra charge with advanced bookings.
Opening Hours:
10:00 - 17:00


Great way to restart your body 
Relax & Breath
Executive Lounge
The Carmel Executive Lounge offers guests a quiet environment to relax in with complimentary snacks, beverages and business services throughout the day.
Entry is limited to guests staying in Executive rooms, Terrace rooms or Suites. Entry limited to adults above the age of 18.
Opening hours: 11:00 - 21:00 (With two half-hour long breaks during the afternoon and evening)


Business services in an executive environment
Services for infants and children
Dan Panorama Eilat offers a wide range of services for babies and children with no additional cost.
Among the services provided to hotel guests that can be requested from the hotel reception staff:
Room equipment - cot set: playpen, head protector, blanket.
Food service of your choice and at no extra cost. Among the available options:
•    Rice
• Steamed chicken
• Cooked vegetable soup (ground)

A dining chair, apron and wipes are available at all food and beverage stations.

Babies strollers on loan, baby bath, Daphne, bottle warmer (sterilizer), night lamps, baby washing powder.

In the pool complex you can enjoy a toddler pool and in the Daniland Club there is a gymboree complex for toddlers.

In addition, babysitting services are available at the hotel at an additional cost.


Take care of the little ones.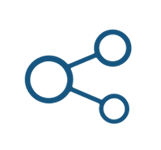 CONNECT
Free wifi in rooms and public areas\
Modem available by request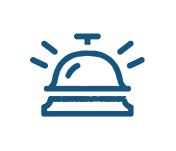 AT YOUR SERVICE
Hotel Tel. +972-8-6389999
Guided Tours
Car Rental, Bike rental
Taxi 
Laundry/Dry Cleaning
Eilat Attractions Sales Desk
Dan baby service is avilable for the guests: Room accessories, baby food, babysitting services and additional services.


ENJOY
Room Service until 23:00
The Car-Park is reserved for hotel guests and is free-of-charge (upon space availability)
In-room Safes 
Minibar 
Synagogue


At your service
Team waiting to help 24 hrs a day
Kids Activities
The Danyland club is an exclusive attraction of Dan Hotels
It is a perfect place for children to play and be entertained while their parents can relax and enjoy.
Danyland functions throughout the year with a dedicated team of experienced young professionals.
They take care of every detail and make sure that all the children enjoy a
"once in a life time experience"
During peak times, evening activities are also available including inflatable play area.
The "Danyland Club" – is a kid's club offering a range of supervised activities including Sony Playstation, computer games, Touch screens, a giant TV screen for movies. In addition the club includes a science and reading zones, board games, an old-fashioned playground and more..

Other activities include:

Dani Jump – Inflatable play area near the pool
Games and sports activities from morning until evening are designed to provide fun for the whole family

Suitable for children of ages 6-10.

Opening Hours: Every day between 9:00 - 13:00 , 14:00 - 18:00

Designed to keep kids happy