The central area, Tel Aviv, Jaffa and Herzliya, is full of attractions and things to do with children, as a whole family, as a couple or alone.
The multi-faceted Tel Aviv is recognized as the cultural capital of Israel and contains some of the most famous points of interest in the Holy Land.
The Eretz Israel Museum, Jaffa Port, Tel Aviv seashores and a variety of fascinating places in the White City that will provide you with an adrenaline-filled urban vacation. On this page, we have a selection of the leading, most popular attractions to the special hidden gems for you to explore and be enchanted by the effervescent Tel Aviv.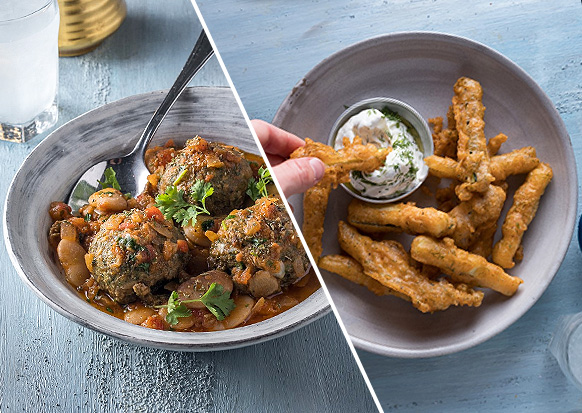 Recommended Restaurants in Tel Aviv
Another thing that Tel Aviv is known for is its culinary scene - you can't talk about attractions in Tel Aviv without mentioning the restaurants that crowd the city and the vast range that awaits you on every corner. There is something for everyone here – popular worker's restaurants alongside upscale chef restaurants, market stalls and hidden culinary gems. Vegans have also influenced the local scene and they no longer are forced to settle for extras alone. Three recommendations for the best places are here before you!
Bana - for the Vegans among us
You can't talk about restaurants in Tel Aviv without talking about the vegan option. There are quite a few vegan restaurants, which offer a host of choices – Ethiopian or Indian restaurants, those specializing in vegan sushi and even some that will provide you with burgers or pizza based on pure vegetarianism. A recommended, stable vegan restaurant in Tel Aviv is the Bana Restaurant which was opened by a pair of chefs – Dan Arvatz and Chanoch Shechter, both students of Chef Eyal Shani and graduates of his restaurants. The restaurant offers an up-to-date, changing menu based only on vegetarian dishes. With no substitutes, no compromises and very little processing. Burnt eggplants, fresh gazpacho from orange cherry tomatoes, caramelized peaches or roasted mushrooms – you won't leave here hungry. We recommend sitting in the restaurant's fantastic courtyard.
Location: Nachmani 36, Tel Aviv
Opening Hours: Mondays through Thursdays, 12:00-23:00, Fridays: 10:00-23:00, Saturday: 11:00-23:00, closed on Sundays.
Beta Café - a Chef Restaurant with a Soul
What started as a small neighborhood coffee shop became a chain of unique chef restaurants in Tel Aviv and the surrounding area when chef Ayelet Latovich joined the business. Each has a personal touch and a relaxed atmosphere. The branches are in quiet neighborhoods between green trees, with plenty of space allowing small children to run around freely. The meticulous menus ensure a balance and harmony that appeals to a broad audience of omnivores, vegans, couples and families, and those avoiding gluten and carrot cake lovers. The food is of high quality and fresh, the environment is relaxed and the atmosphere is calm. Combining Galilean, Persian and Southern Italian culinary influences creates a unique and delicious culinary language. In the restaurant you will find breakfast menus alongside lunch and dinner menus, all with a personal touch. You shouldn't pass up a hot sardine sandwich, or short pasta with superb sausages, green beans and lots of lemon. As part of the unique touch, the restaurant also offers an "after-birth pot" service – quality food deliveries to the home that nourish and make life easier after birth and in general, for the new mother and all the other family members.
Location: Brodetsky 17, Tel Aviv
Opening hours: Sundays through Fridays, 08:00-23:30, Saturdays: 09:00-23:30
Greco - Open a table in front of the sea, as in Greece
Tel Aviv restaurants specialize in many kitchens – Japanese, Romanian, Indian, Brazilian, Spanish and Greek. A recommended Greek restaurant sits in the north of the city in the Azorei Chen neighborhood, with a large terrace open to the sea. The menu is authentic Greek that has been adapted to Israeli cuisine – and in Greece as in Greece the tapas dominate: Skorthalia and Tzatziki, Taramasalata and Tirokafteri, salads, gyros and souvlaki, dolmas, fava or spanakopita - if you don't understand a word of this, the dishes are accompanied by explanations. Feta, honey, olive oil and oregano dominate the wonderful flavors that bring Greece to your plate. Fish and seafood dishes, vegetables and seasoning, and excellent Greek bread – with and without the cheese filling typical of the mountains.
Location: Uri Zvi Greenberg 25, Tel Aviv
Opening hours: Sundays through Thursdays, 12:00-24:00, and Saturdays,10:00-24:00
From the Airport to each hotel


Distance from the airport to each hotel
We recommend to take a taxi from the airport.
Distance 
Dan Tel Aviv - 26 Km
Dan Panorama Tel Aviv - 24 Km
Link Hotel & Hub - 26 Km
Dan Accadia Herzliya - 37 Km
Buses and public transport are available.