The Dan Tel Aviv hotel is known for its attentive service and wide range of amenities catering ideally for business and pleasure travelers.
Two swimming pools
The Dan Tel-Aviv hotel boasts both an outdoor and an indoor swimming pool both with gorgeous view to the mideterrenean
sea.
Our outdoor pool is a salt water pool, while the Indoor pool is a chlorinated water pool.
The indoor pool is open year round, while the outdoor pool is closed during the winter monthes (November - April).
Opening hours: 
Outdoor pool - 6:00 - 19:00 
Indoor pool - 6:00 - 21:00 (Friday & Saturday - 6:00 - 19:00)


outdoor and indoor swimming pools
Fitness Center
The Dan Tel-Aviv features an advanced, fully equipped fitness center, offering effective and fun workouts to maintain
or improve your fitness while on vacation. Entrance to the fitness center is free of charge for hotel guests.
Entrance to the fitness center is limited to adults aged 18 and older.
Opening hours: 
Sunday - Thursday - 6:00 - 21:00
Weekends & Holidays - 7:00 - 19:00


Open 7:00-21:00
Business Lounge
A beautifully decorated lounge with a magnificent view of the beach offers snacks, light meals and drinks (including
alcoholic beverages during the evenings) throughout most the day. In addition, the lounge offers internet services.
Access to the business lounge is available in selected room types according to the rate plan and all suites .Entrance to the
lounge is limited to adults 18 or older.
Opening hours:
Sunday through Friday - 7:00 - 23:00, Saturdays and Holidays - 8:00 - 23:00.


Business services in an executive environment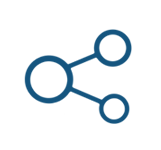 CONNECT
Free Wi-Fi in rooms & public areas
Plug & Play Laptop connection in each room
24 Hr International News channels
Cable TV
Private Phone Line
Voice Mail System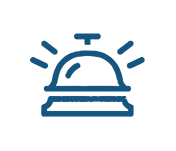 AT YOUR SERVICE
Hotel Tel. +972-3-5202525
Airport Transfers
Tour Booking
Car Rental
24-Hour Room Service
Taxi Service
Parking upon availability (surcharge applies)
Laundry and Dry Cleaning
Beauty Center– LaVic Beauty Center +972-774322814
Concierge: Email: Dt-concierge@danhotels.com


ENJOY
Mini Bar
In room Safes
King David Crown Executive Lounge 
-For guests staying in Executive Sea View Rooms and Suites, above the age of 18.
Personal butler service - For the ultimate luxury, enjoy the supreme privilege of your own personal butler! (Extra charge)


At your service
Dedicated team here to help
Kids Activities
The Danyland club is an exclusive attraction for the Dan Hotels guests.
It is the perfect place for your children to play, have fun and be entertained while allowing you to relax and enjoy your vacation.
The Club is open throughout the year and is operated by a dedicated team of experienced young professionals who will take care of every
need and detail to make sure your children enjoy a "once in a life time experience" 
The "Danyland Club" – is a kid's club offering a range of supervised activities including Sony Playstation games, social games, movies, contests and more!

Our experienced, attentive Hebrew\French\English speaking Danyland supervisors are there to make sure your child is having a great time, all the time! 

The Danyland is open on weekends during the month of August and throughout the Passover holiday.

Opening hours:

Friday and Saturday - 

Suitable for children of ages 6-10.

Fun and activities for all ages