Large pool and spa areas complement the indoor meeting and conference spaces, perfectly combining the business and pleasure of travel
Emerald Spa
Beautifully designed treatment rooms provide the perfect "zen zone" to indulge in one of the pampering packages by one of our fully qualified
professional practitioners.
Prestigious relaxation area with sunbeds, sauna and a Jacuzzi. Complimentary Tea provided after treatments.
Entry to the spa area is at an additional charge and is limited to adults 16 or older.
Opening hours: 
Sunday - Thursday - 9:00 - 21:00
Friday - Saturday - 10:00 - 17:00
For more details: (972)3-5100340


Full spa amenities and treatment rooms
Large Swimming Pool (closed during the winter)
A supersized outdoor pool area for the perfect relaxing vacation!
External guests are welcome to our spa area (when booking treatments) and
will be permitted to use the outdoor pool during our low seasons.
The swimming pool is open between the monthes of April through October with
occasional closures for maintenance.
Opening hours: 8:30 - 17:00.

Pool overlooks the Mediterranean Sea
Fitness Room
The Dan Panorama Tel-Aviv features an advanced, fully equipped fitness
center, offering effective and fun workouts to maintain or improve your
fitness while on vacation. Entrance to the fitness center is free of charge
for hotel guests.
Opening hours:
Sunday through Saturday - 24/7
Entrance to the fitness center is limited to adults aged 16 and older.


Fully equipped and advanced gym
Executive Lounge
A splendid lounge with a magnificent view of the Mediterranean Sea offers
snacks, light meals and drinks throughout most the day. In addition, the
lounge offers internet services.
Access to the business lounge is available in selected room types according to the rate plan and all suites. Entrance to the lounge is limited to adults 18 or
older.
Opening Hours:
Sunday - Saturday 09:00 - 22:00


With a magnificent view of the Mediterranean Sea
Conference & Events
The Conferences and Events Center at Dan Panorama Hotel Tel Aviv is one of the leading conference centers in Israel, with experience of more than 20 years in production and organization of conferences, conventions and private events, service at the highest standards and technical and professional support from the best experts. Choosing the convention center in Tel Aviv will guarantee an event that will exceed your expectations. Click here for more details.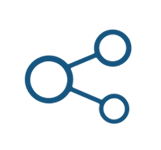 CONNECT
Free wifi in rooms and public area
Cable TV
Voice Mail Service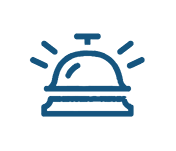 AT YOUR SERVICE
Hotel Tel. +972-3-5190190
Car Rental
Taxi 
Laundry and Dry Cleaning
Synagogue
Concierge
Public parking


ENJOY
24-Hour Room service.
Guided Tours
Mini bars
In-Room Safes
Varied Food & Beverage services


At your service
Dedicated team here to help
Kids Activities
The Danyland club is an exclusive attraction for the Dan Hotels guests.
It is the perfect place for your children to play, have fun and be entertained while allowing you to relax and enjoy your vacation.
The Club is open throughout the year and is operated by a dedicated team of experienced young professionals who will take care of every
need and detail to make sure your children enjoy a "once in a life time experience".
The "Danyland Club" – is a kid's club offering a range of supervised activities including social and creative activities, fun contests, and more.

The club is operated by a dedicated team of experienced young professionals who will take care of every need and detail to make sure your child is having the greatest time possible!

Suitable for children of ages 6-10.

Opening hours: 

Open on weekends Friday-Saturday and holiday's eve:
10:00-13:00

14:00-18:00

Keeping Kids happy