Dan Hotels offers 3 hotels in Tel Aviv and one in Herzliya some 20 minutes north of Tel Aviv. Each hotel has stunning beachfront locations and offers quality services for a variety of purposes. Our hotels give you quick access to an abundance of attractions in Tel Aviv and Herzliya, including museums, entertainment spots, home style and chef's restaurants, and so much more. Dan Hotels in Tel Aviv and Herzliya are great places to stay for business trips, romantic weekends, or family vacations in the heart of Israel.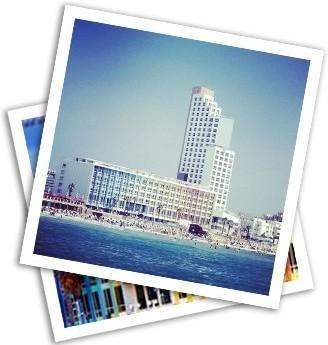 About Tel Aviv Hotels
Tel Aviv – Jaffa is Israel's cultural and financial heart, upbeat, international, cosmopolitan, buzzing with latest fashions, music and lifestyles. The range of Tel Aviv hotels draws tourists from every location imaginable all year round to enjoy Tel Aviv's fabulous golden beaches, unique architecture, and round the clock action from cultural events to intense night life.
In 2016 almost 3 million foreign tourists visited Tel Aviv, along with Israelis who spend family vacations, romantic weekends or business visits in the city. Tel Aviv's hotels offer a vast diversity of activities for locals and foreign tourists alike. Tel Aviv is a highly popular destination, and almost all tourists visiting Israel come to Tel Aviv. In 1989 the city branded as "The City that Never Sleeps" and is proving that axiom true! And proudly! Cultural events, a vast variety of eating styles, and hotels from simple to luxury make Tel Aviv a place that never rests for a moment, not even at night.
Tel Aviv is not only the first modern Hebrew city, but one of Israel's hottest cultural centers. The city where renowned author Haim Nahman Bialik, poet Natan Alterman, and artists Nahum Gutman and Reuven Rubin lived, Tel Aviv is home to the Habima national theater company, the Israel Philharmonic and the Israel Opera, museums focusing on the arts and culture, dozens of galleries, and several annual large scale art exhibitions such as "Israeli Art", "ArTLV", and "Fresh Paint."
Classical music buffs will find their heart's content in Tel Aviv's Cultural Center which hosts renowned international orchestras. Clubbing and shows, alternative music, rock, jazz… you find it all in Tel Aviv. Known also as the "White City," Tel Aviv was declared a UNESCO World Heritage location for its more than 4000 Bauhaus architecture buildings, from office blocks to apartment blocks. This is the largest concentration of Bauhaus structures in the world, an architectural wonder.
Not far from Tel Aviv, to its north, is Herzliya, with the Dan Hotel overlooking the sea. Herzliya shorefronts are golden, expansive, and run for unbroken kilometers. Beachfront hotels are the perfect spot for people who know how to appreciate the best life can offer. Herzliya offers one of Israel's most beautiful promenades, stretching from the revamped innovative marina in the south to luxury homes in the north, passing 7 swimming bays, trendy cafés and gourmet restaurants. Herzliya's invested urban planning is evident everywhere, with picturesque streets leading to the sea, pastoral lookout points, and great beachfront installations.
Tel Aviv business focused hotels
Tel Aviv, Israel's financial and commercial center, draws countless business people annually. Easily connecting to all international trade and finance options, there's no need to forego fun and luxury along with all the mod cons. Three Dan Hotels cover all business requirements. Dan Tel Aviv and Dan Panorama Tel Aviv are well known for their quality. The chain's new Link Hotel is a unique innovative location offering an amazing, fresh and young experience with focus on comfort and efficiency. Dan Accadia in Herzliya completes our spread of leading hotels in the central Israel region.
Dan Hotel Tel Aviv is the longest established of our four hotels in this area. It was Israel's first luxury hotel, and has long been an integral part of Tel Aviv's shoreline. First choice among foreign diplomats, international artists and tycoons, Dan Tel Aviv offers all the luxuries that make the difference between a pleasant stay and an unforgettable one.
Dan Panorama Tel Aviv merges business and pleasure with seamless perfection. A range of spacious stylized rooms, great vacation installations, and a rich menu means that at Dan Panorama you get to enjoy the luxuries of a large well-appointed hotel without losing that special human touch and highest level service typical of all Dan hotels.
Link Hotel Tel Aviv is the Dan's innovative hosting location where you enjoy the best hi-tech can offer. Check-in and check-out are via an app, multiple room actions are via your smartphone, and more. The Hub is the hotel's buzzing center of action, where you can work in shared spaces or book board rooms in advance.
Tel Aviv museums
You'll find a rich variety of museums in Tel Aviv for lovers of all kinds of art. The Tel Aviv Museum of Art on Shaul Hamelech Boulevard is one of the largest, with fixed and temporary exhibits as well as cultural events. Another is the Eretz Israel Musuem in Haim Lavnon Street, with exhibitions showing the historical and cultural events in this region back to ancient times as well as contemporary exhibitions.
The Ilana Goor Art Museum presents over 400 items by the artist herself and other artists. Nahum Gutman Museum and Ruben House present early modern Israel art and special exhibits. A large number of contemporary galleries present fascinating and diverse works.
Tel Aviv tours
Tel Aviv is known as the first modern Hebrew city, although it started out being called "Ahuzat Bayit." Numerous events have taken place here, including the Declaration of Independence. A visit to Ben Gurion House and the Haganah Musuem take visitors back in time to the city's early days and the State of Israel's establishment. If you're looking for your family's or community's roots, or more knowledge about Jewish communities and how they developed throughout the world, a trip to the Diaspora Museum is definitely worth your time.
In 2003 UNESCO declared "the white city of Tel Aviv" a world heritage site. The region is primarily west of Ibn Gvirol Street. The Bauhaus style popularized in the 1930s came to Israel and was extensively used in building here. If you're an architecture buff, you'll love walking around these fascinating areas. Another charming part of Tel Aviv to stroll through is Neveh Tzedek, the first Jewish suburb built outside the walls of Jaffa. Established in 1887, houses are low, colorful, streets are narrow and twisted, and the area offers easy walking and cultural spots such as the Suzanne Dellal Dance Center. Florentin, an old neighborhood that ventually drew a young crowd, is a major hotspot with its many artists, artisans, and buzzing day and night life.
Tel Aviv's unique markets
The flea market, the vintage and antiques market at the renewed Givon Square, Hatikva market, Levinsky market and Carmel market are just some of the options for atmosphere and bargain hunters. Recently, modern markets have also popped up across Tel Aviv, such as the health and organic market at the Tel Aviv Port, Sarona, and the renewed Allenby-Rothschild market. Culinary variety and freshness is a hallmark of Tel Aviv eateries fueled by market-fresh produce. Levinsky market offers sweet and sour baked good and spices. Hatikva has a more intimate pastoral atmosphere especially if home cooking is your thing. Carmel market is a bit of a culture shock, bustling, noisy, brash and loud, with fruit and vegetable stalls, spices and clothing booths, and small restaurants tucked into every available nook and cranny, all totally worth checking out. The farmers' market in Tel Aviv Port offers a special array of regular and organic produce and unusual fresh, baked and home-made style items. Simple cafés snuggle shoulder to shoulder with gourmet stores in Sarona market. Allenby-Rothschild is fast paced, and on the entertainment strip that runs along Rothschild Boulevard.
Tel Aviv's markets also offer great options for bargain hunters, from cheap clothes to artwork and antiques and vintage furniture. The flea market has it all: second hand, clothes, jewelry. Bezalel market, across the road from the Carmel market, is known for textiles, clothes and other bargains. Givon Hahadasha Square's market is the place for vintage items, and every Friday offers collectors' pieces. On Tuesdays and Fridays take a walk along the arts and crafts fair that fills Nahalat Binyamin Street, parallel to the main Allenby axis.
The City that Never Sleeps
Trendy cafés. 24/7 stores. Bars buzz with action as night falls. Clubs, activities, entertainment. Little wonder that Tel Aviv is known as The City that Never Sleeps.
Tel Aviv was recently listed as one of the 10 top party places in the world by "Lonely Planet."
Tel Aviv's got attractions all day long, every day of the week. An abundance of bars, large and small and unusual. Shows, performances. Restaurants offering every type of cuisine imaginable and some you couldn't even imagine. Tel Aviv is also fast becoming the vegan eat-out capital of the world. This variety brings millions of revelers to Tel Aviv annually. Loosen up, meet new people, share the energy! Come visit Tel Aviv!
Tel Aviv Beachfront Promenade
Tel Aviv's long shoreline draws the city's residents and millions of foreign tourists every year, all seasons of the year. Volleyball, sports installations, a recently revamped promenade with bike lanes, the promenade stretches from Old Jaffa in the south to the gypsum cliffs north of Tel Aviv. Dan Tel Aviv and Dan Panorama take advantage of their beachfront locations and integrate all the advantages of a relaxing beachfront holiday with the city's dynamic atmosphere.
Tel Aviv beaches are open to tourists. Enjoy great beach conditions most of the year, and fabulous restaurants and bars. There's something for every age group, whether young singles and couples, older people, or families with kids. If you're staying near the beach it's an easy walk. But if you're further out public transport will get you to the beach, or park your car in one of many paid parking lots nearby. Spend a few minutes relaxing on the promenade, or spend a long casual evening in one of the eateries or bars.
Around Old Jaffa
Old Jaffa overlooks its 'younger sister' Tel Aviv from its important location as one of the most ancient ports in the world. Here Jonah the Prophet boarded a ship hoping to escape his divine mission. Here the mythological Greek Perseus saved Andromeda from being shackled to the rock face.
Old Jaffa is a short walk from the Tel Aviv hotels. A walk through the old city's lanes brings you face to face with many artists. Walking through the city is always enchanting, and the panorama seen from the garden at the highest point is breathtaking. From here it's an easy walk to the colorful flea market, the numerous delicious and trendy cafés and dining spots, or the newly revamped shopping area. Continue on to the new Jaffa slopes which encompass 200 dunams of lawns, walking paths, and sports apparatus stretching from Jaffa Port in the north to the Aliya Beach in Tel Aviv's south.