Experience the Dan Accadia Facilities & Services
The Dan Accadia resort stands out from other hotels in the area for its expansive grounds, luxurious accommodation and attentive service.
Main Pool
Enjoy The Dan Accadia's supersized swimming pool, overlooking the sea and surrounded by comfortable seating areas.
A children's pool is also available, separated from the main pool and partially shaded. (Closed during the winter)
The Dan Accadia hotel is located at a 2-minute distance from the beach - watch the waves, enjoy the sun or take a dip.
The swimming pool area includes the main pool, children's pool and a Sauna.
The swimming pool is open year-round.
Opening hours During the winter (October - March) are between 7:00-18:00
Summertime opening hours April - October: 7:30-19:00


Enjoy and relax with a view to the sea
Fitness Center
The Dan Accadia features an advanced, fully equipped fitness center, offering effective and fun workouts to maintain or improve your fitness while on vacation.
In addition, private personal training sessions are available at an extra cost. 
Entrance to the fitness center is limited to adults aged 18 and older.
Open 24/7 with the room key.


Keep fit on vacation
Spa
The magnificent Dan Accadia spa, situated in a secluded part of the hotel grounds, offers luxurious facilities including wet and dry saunas and a jacuzzi.
The spa includes 4 treatment rooms, two of which offer joined treatments for couples.   
Massages & treatments are available by a dedicated team of professionals.
Opening hours: 9:00 - 17:00 (Opening Hours subject to change) \ Phone number: +972-9-9567000


Relax, Rewind, Rejuvinate
Business Lounge
The luxurious Business Lounge of the hotel offers snacks, light meals and drinks throughout most of the day. In addition, the lounge offers internet services.
Guests staying in Garden Chalet rooms or Suites benefit from free complimentary access to the Lounge.
Entrance to the lounge is limited to adults 18 or older.
Opening hours:
Sunday -  Thursday and Saturday  - 15:00 - 22:00
Friday - 09:00 - 16:00


Business in an executive environment
Tennis Club
The Steel Family Tennis Club is located on the beachfront of Herzliya Pituach and holds a variety of sports activities for both amateur and professional tennis players.
The club offers tennis and paddle courts rental at all hours of the day. It operates a cafeteria and a shop for tennis and paddle equipment with professional and courteous service.
The club has 5 tennis and 3 paddle courts.
The club is open Sunday through Saturday from 7:00 to 23:00 (Fridays, there are no lights on, so you can play until the sun goes down)
Special price for hotel guests: 20% discount on court rental (racket and ball equipment is free for hotel guests)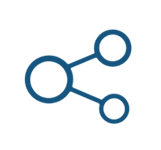 CONNECT
Free wifi in rooms and public areas
High Speed modem and fax machines available upon request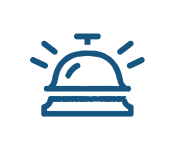 AT YOUR SERVICE
Hotel Tel. +972-9-9597070
Car Rental, Bike rental
Taxi 
Babysitter services
Guided Tours
Laundry/Dry Cleaning


ENJOY
24-Hour Room Service
Private Parking (additional charge)
In-Room Safe
Hairdryer
Coffee set


At your service
Dedicated team here to help
Kids Activities
The Danyland club is an exclusive attraction for the Dan Hotels guests.
It is the perfect place for your children to play, have fun and be entertained while allowing you to relax and enjoy your vacation.
The Club is open throughout the year and is operated by a dedicated team of experienced young professionals who will take care of every need and detail to make sure your children enjoy a "once in a life time experience" 

Exclusive to the Dan Accadia's Danyland Club, your children get to visit our 'Wonderland' - where they will get to meet all the characters from their favorite Fairy Tales!
The club offers: multimedia WII games, a mini-cinema, the most advanced computers and a Sony Playstation, and a soft play station for the little-ones.
A trained and dedicated team will help the younger guests find their creative flair at the extensive creative art station.  
Every child can find here something suitable, from the land of Fairytales to the most futuristic applications. More activities include:

Basketball 
Table Tennis 
Playground with swings and slides
For Under Fives:
"Little Tykes" Playground
Toy corner 
Kiddy pool (temporarily closed until further notice)
And more!

The Club operates only on weekends during the Summer and Jewish Holidays.

Opening hours:

Friday and Saturday - 10:00 - 16:00 (10:00 - 18:00 during the summer and Jewish holidays)

Designed to keep kids happy