The hotel operates a large outdoor pool (in season) alongside a well-equipped and advanced spa offering a heated and indoor swimming pool and a wide range of beauty and health treatments - entry to the spa from the age of 16.
Summer Activities
Summer Weekends 
Discover an unforgettable summer experience at Dan Jerusalem Hotel! Every weekend from July 7th to August end, we present a vibrant selection of events. From live performances and music, popular lectures, and special children's activities, there's something for everyone to enjoy.

The Red Bus City Tour
Enjoy complimentary tickets when you book 2 nights or more mid-week, to Jerusalem's latest attraction - The Red Bus City Tours. This guided journey offers stunning panoramic city views from an open-top double-decker bus for an hour and a half, departing every hour from Agron Street.

Indoors Amusement Park 'Magic Kass'
Mid-week guests will receive discount vouchers for the 'Magic Kass' complex - the largest indoor amusement and attraction park in the Middle East, located just a 10-minute drive from Dan Jerusalem.

Summer at Dan Jerusalem, shows and attractions for your family
Dan Jerusalem Spa (Entrance to the spa from age 16)
The Dan Jerusalem's luxurious spa is a fountain of youth and freshness. Treat yourself to a full day, or just an hour or two enjoying a relaxing and refreshing time.
Our dedicated team extends a very personal welcome to all our guests and are there to make sure your day is as perfect as can be!
Treat yourself to a full day, or just an hour or two, relaxing in our luxury spa.
Indoor pool
Turkish Bath (Hammam)
Jacuzzi
Wet and Dry Sauna (separate for men and women)
Fully equipped gym
2 tennis courts.
Variety of spa treatments
Aerobic classes.
Entry is free for e-Dan members and guests staying in Executive rooms or Suites.
Entry fee for other guests: 30 NIS per person per day
Minimum age: 16
Opening hours:
Sunday – Thursday: 6:15 - 21:30
Friday: 6:15 - 18:30
Saturday: 8:45 - 18:30
Holiday eve: 6:15 - 17:30
Reservations: +972 25331204


spa treatments, indoor pool & fitness center
Pool Area
The pool area includes:
Large outdoor pool
Children's pool
Comfortable seating areas
Poolside bar serving cold drinks and ice cream
Opening hours: 10:00 - 17:00
You cannot smoke or drink alcohol in the swimming pool area. Playing music at the pool on Saturdays and holidays is not allowed.


swimming pool with comfortable seating area
Business Lounge
The King David Lounge: a splendid and brand new lounge with a magnificent view of the Old City is available for guests of the Executive Rooms and Suites.
Refreshments, and a Menu are available.
3 Internet-Stations are available in the lounge (free-of-charge).
(entry above the age of 18).
Opening Hours:
Sunday - Thursday: 15:00 - 21:00
Friday - Saturday: 12:00 - 20:00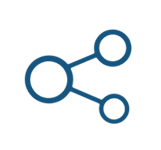 CONNECT
Free Wi-Fi in Rooms and public areas
High-Speed Wired connection available upon request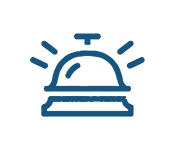 AT YOUR SERVICE
Hotel Tel.  +972-2-5331234
Concierge
24/7 Taxi Station at hotel entrance
Laundry, Dry Cleaning, Ironing
Private Parking (subject to availability)
Room Safes


ENJOY
24/7 Room Service
Empty Mini Bar
Daily newspapers
Gift Shop


At your service
Team waiting to help 24 hrs a day
Kids Activities
The Danyland Club is an exclusive attraction for Dan Hotels guests.
It is the perfect place for your children to play, have fun and be entertained while allowing you to relax and enjoy your vacation.
The Club is open on weekends and holidays and is operated by a dedicated team of experienced young professionals who will take care of every
need and detail to make sure your children enjoy the best.
Please check with the front desk regarding opening hours.
The Danyland Club is exclusively for young kids. While you relax, you can leave them to enjoy supervised play and fun entertainment such as dance, sports, art workshops and games. Danyland is open on weekends and holidays and is operated by a team of experienced young professionals dedicated to making sure that your children have the time of their lives.

Open on weekends and Jewish holidays.

Opening hours: 10:00 - 18:00
The club closes for one hour from 13:00-14:00

Designed to keep kids happy