The Neptune Hotel Eilat is located at the center of the famous promenade, on the sea shore, opposite the stunning view of the Edom Mountains. Come and experience a pampering combination of a vacation and relaxation, a variety of possible tours and various tourist attractions, and additional hotel services and facilities which make the Neptune Hotel ideal for a perfect vacation for both couples and families.
Shuttle Services Ramon Airport
A new airport shuttle service from the Ramon airport, exclusively for guests of Neptune Eilat hotel.
The service is free of charge, subject to availability and available by presenting valid confirmation letter to the driver.
Days and hours of operation:
Sunday-Thursday: 08:00-18:00 According to flight landing time
Friday and holidays eve: 08:00-15:00 According to flight landing time
Service is not available on Saturdays & holidays. 

Shuttle services from Ramon Airport
In addition to the stretch of beach adjacent to the hotel that is equipped with pampering tanning beds, the Neptune Eilat offers its guests three swimming pools: a half-Olympic pool, a children's pool and a shaded infants' pool.
The swimming pools are heated in the winter months.
The pool opening hours are: Summer: 08:00-18:00, Winter: 08:00-17:00.
Lifeguard services on the beach during the summer are available from 07:00-17:00.

The Neptune Eilat Hotel offers a well-equipped gym – entrance is free for hotel guests.

Fun and effective workouts
The convention center is located on the first floor, where conventions, study days, seminars, lecturers and private events can be held.
The center is equipped with the best technological equipment that might be needed and radiates a prestigious atmosphere for elegant and serious assemblies.
The "Nireus" Halls
 Event halls located half a floor below the lobby, offering a cluster of halls of various sizes:
Hall A holds some 120 people;
Hall B holds some 60 people;
Option of connecting the two halls, creating a single hall that holds some 180 people.
Contact details and reservations for an event: 08-636-9345

Select hall to your choice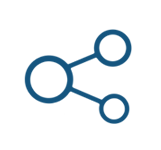 Free and fast Wi-Fi internet in all the hotel areas and in the rooms
Wireless internet connection for laptops in the lobby, at no cost
Cable TV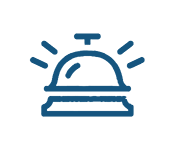 Hotel Tel. +972-8-6369369
Parking for hotel guests on a space-available basis
Synagogue and additional services for our observant guests
Room service
Guest service center, available 24/7
Baby service

Spacious rooms that face the sea
Coffee set and mini-fridge in all the hotel's rooms
Unique, pampering stretch of beach at a short walking distance from the hotel

At your service
Team waiting to help 24 hrs a day
The little guests at the Neptune Hotel Eilat enjoy a children's club during their stay, plus a variety of activities that are suitable for their ages.