Neptune Eilat's prime location enables you to vacation right by the sea and enjoy an array of exciting activities. In the hotel, enjoy the huge pool, gym, sauna and kids club alongside many other attractions and services.
Shuttle Services TLV Eilat
Dan Hotels are proud to offer a new & unique transport service for our Eilat guests
The shuttle is a high grade tourist bus (A/C, WiFi, USB ports, TV screens and water bottle for each passenger)
This service is available on Sundays and Thursday only
The shuttle will leave Tel Aviv TO Eilat at 8:30 and Eilat TO Tel Aviv at 15:30
The journey will take approx. 4.5 hrs, including a half an hour stopover in Dimona
This service is available on selected dates.
Check in and check out times are still in accordance with the hotels policy
This service is complimentary for new reservations at Dan Hotels
For details and reservations call: +972-3-5202552
Shuttle Services Ramon Airport
A new airport shuttle service from the Ramon airport, exclusively for guests of Dan Eilat hotel.
The service is free of charge, subject to availability and available by presenting valid confirmation letter to the driver.
Days and hours of operation:
Sunday-Thursday: 08:00-18:00
Friday and holidays eve: 08:00-15:00
Service is not available on Saturdays & holidays. 

Shuttle services from Ramon Airport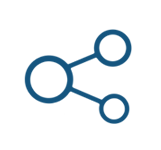 Free Wi-Fi in rooms & public areas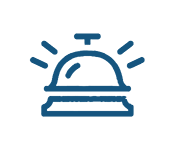 Hotel Tel. +972-8-6369369
Taxi available upon request
Private safe in all rooms

Rich and varied dining experience
Varied Food & Beverage services

At your service
Team waiting to help 24 hrs a day