Facilities and services at the Dan Caesarea Resort include a luxurious spa complex, sweeping lawns, a pool with a billiard table in the center, a poolside cocktail bar and other exclusive and unique facilities for Israel's leading resort.
Main Pool
The expansive resort pool is located within a 62-dunam area and includes a toddlers' pool.
Pool Bar
Imperial Palmhat offers fine and unique cocktails alongside a varied dairy menu.
While waiting for your drink or even while enjoying it, you can play a game of "Foosball" (table soccer) or relax in the lounge chairs.
The pool will be closed from December 1st. 2022 for the winter. 


Make a splash or relax
Gym
In the resort, there are Precor premium fitness facilities, with innovative and multimedia equipment. At our guests' disposal are – towels, lockers and bathrooms.
As guests of the resort, the use of the gym's facilities is free of charge.
Opening hours: 06:00-23:00
Entry is from age 18 only.


Fun and effective workouts
Jah Spa
Come discover the new spa at the Dan Caesarea.
A carefully designed luxurious space, dim lights, caressing soft music, healthy treats and other surprises will give you a scent of renewal with magical, rare moments of peace and quiet.
Professional treatments by the best therapists will leave you with a desire and taste for more, and will make your experience nothing less than perfect.
The treatments are carried out with products developed exclusively for the spa, using natural and high quality ingredients.
The new spa at the Dan Caesarea offers unforgettable experiences for guests of the resort:
A wide range of body, nutritional and cosmetic treatments;
The spa has six treatment rooms, including one treatment room for couples.
A rest and relaxation room, with healthy treats served throughout the day.
Dry and wet saunas.
For inquiries and reservations: 04-626-9142 / 04-626-9141


Relax, Refresh, Rejuvenate
Lawns and outdoor areas
On the trees scattered throughout the resort, wooden tree houses have been erected for the adventurous among us – adults and children alike.
Here you can escape to relax with a good book or to think about what to do first: a dip in the pool or a noon-time nap?
Active guests can enjoy a stylish and unique playground, bringing new shades of color to the extensive green lawns of the resort, planned by the well-known designer Philippe Boulakia.
Among the outdoor activities and games at the resort you will also find mini-basketball, Futsal and more.
In the fall and winter seasons, in the pleasant evenings, a bonfire can be enjoyed in the outside areas, along with a glass of wine.
Order a picnic basket at the Taverna and sit in a comfortable corner on the resort's grassy areas or a refreshing cocktail from the bar to enjoy by the pool.


Enjoy a different kind of workout
The resort's jeep
Resort guests beenfit from a luxury Jeep shuttle service at no additional cost.
The jeep, accompanied by a driver, will take guests from the resort to the seaside, to the ancient Caesarea port and a variety of other attractions the local area has to offer.
Hours of operation: 10:00-22:00.
Return pick-up back to the resort can be coordinated through the Reception desk.


EXCITING LOCAL ATTRACTIONS
Explore Roman ruins and the beach
Design features & art work
The new designer language connects between nature and location, to the hotel's magnificent past, and to the calm and tranquil atmosphere of the resort today. We have created a completely new experience for you in the lobby space.
Retro video games are set up throughout the lobby (Shuffleboard, Skee-ball, Beatles Pinball, and more).
'Salon Bocca', combines bar with food, in a living-room style offers a complex original, appetizing menu (light dairy, between 13:00-22:00) and refreshing drinks.
Contemporary artworks are on display throughout the resort complex, and include masterpieces alongside the Gordon Gallery's changing art exhibitions.
At the resort there are also four meeting rooms (for 12-25) and two conference halls (for 50-180) visitors.


Enjoy and Relax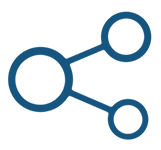 CONNECT
Free Wifi in rooms and public areas
High Speed modems/Fax machines available upon request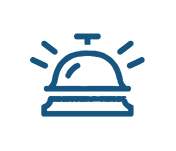 SERVICES
Taxi 
Free Parking 
Car rental
Babysitter
Laundry/Dry Cleaning
Varied Food & Beverage services
Synagogue on Shabbat & Holidays


ENJOY
Room Service
Guided tours


At your service
Dedicated team here to help
Kids Activities
The "Danyland Kids Club" at the Dan Caesarea Resort provides a perfect solution for parents seeking relaxation.
Danyland has changed the children's experience and transformed a standard sandbox into an interactive landscape full of flying dinosaurs, huge lakes and towering volcanoes. Using a projector and a Microsoft Kinect camera, the luxury resort has created something captivating and the only outburst to be seen is an outburst of joy on the children's faces.
At the club, find a fantastic version of the electronic game from the 1980s, 'Simon', which has been turned into a fast, competitive and fun game that is played on the wall. Children can also create, draw and paint on creatures from the sea, feed them into the scanner and watch as they swim on screen in a 'digital aquarium'.

Open from 10:00-13:00 /14:00-18:00.

*The club operates on weekends and holidays. Operating hours vary according to occupancy.

Designed To Keep Kids Happy