The Ruth Safed Hotel is centrally and perfectly located in the Old City of Safed. Enjoy a hotel that combines authentic and modern, spacious rooms, halls for business and private events, guided tours with historian Amiel David, and other services.
Swimming Pool
The Ruth Safed Hotel has a semi-Olympic outdoor swimming pool, open in season (May-October).
There is a children's pool for younger guests.
For the convenience of our guests, the pool area offers a lunch menu, ice creams and drinks.
The pool area enables gatherings for private events (dependent on the weather).
Pool opening hours: 10:00 – 18:00


Have fun in our Pool
Gym
The hotel offers its guests a fully equipped gym, which provides effective and enjoyable workouts to improve health and physical fitness during your vacation.
Gym Hours: 08:00-20:00 throughout the week
Entry is from age 16 and up.


Work out while enjoying Safed
The Khan Restaurant
When was the last time you tasted real Galilean food? At the Khan Restaurant at the Ruth Safed Hotel, you can open the morning or start the evening with an authentic Galilean meal of quality ingredients: fine cheeses, fresh loaves of bread, refreshing salads, dips and spreads, great desserts and more.
The Khan Restaurant is located in the heart of an orchard of fruit trees and offers lovely corners for sitting.
Breakfast hours: Mid-Week 07:00 to 10:30, Shabbat 07:00-11:00
Dinner hours: *Mid-week 19:00-21:00
Friday dinner 19:00-21:00
In addition, the hotel offers catering services for business and private events in various spots of the hotel surroundings.
Drinks are served daily in the Khan from 19:00-23:00 (not including Saturday evenings and only during the summer season).


Enjoy your meal
Wine Workshop
Wine workshop
An experiential and fascinating wine workshop with the wine and culinary expert Ms. Anat Barak.
We will learn about the history of wine in the Land of Israel and the Mediterranean basin from antiquity to the present day.
Tastings and explanations of the different types of wine accompany the workshop.
Historic guided tours 
A complimentary tour of the hotel's history and historic buildings -  every Saturday at 11:00. We depart from the lobby.
A fascinating guided tour of Safed Old City
 Departing from the hotel, we will reach the Old City center within a few minutes - the place that became a magnet for Jews who settled in and across the country over the years.
The tours take place every Friday at 12:00PM.
 

Explore & Enjoy Safed
Halls & Events
Nestled in a spectacular location among the winding alleys of the artists' colony and located within an ancient Turkish Khan, the Ruth Safed Hotel offers an exciting experience in a magical atmosphere for a perfect occasion, that will be remembered for years to come – and at a special price.
The hotel offers its visitors a chance to hold private events such as brith / brita, bar / bat mitzvah, intimate weddings, golden wedding anniversaries, birthdays, marriage proposals, anniversary parties, romantic meals / galas or business events such as conferences, executive meetings and workshops.
Geffen Hall
An impressive space offering a variety of seating styles (depending on the nature of the event):
theater seating (up to 90 people), large royal table (up to 35 people), U-shaped seating (up to 70 people or round tables (up to 70 people).
Wine Cellar
The Ruth Safed Hotel is proud of its unique and spectacular wine cellar where you can hold a variety of intimate events for up to 30 people.
Lobby
The lobby is located in the modern building, with a surrounding space that is suitable for social gatherings.
Pool Area - allows gathering for events


Lobby and halls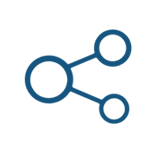 CONNECT
Free Wi-Fi in the rooms and public areas
Internet connection option for laptops in the lobby
Cable TV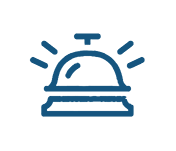 At Your Service
Free parking for hotel guests
Guided historical tours
Hotel staff is available 24 hours


ENJOY
Authentic and classic buildings
Spacious rooms that mostly overlook Mt. Meron
Coffee set and mini-refrigerator in each room
Activities and events within walking distance of the hotel


At your service
Team waiting to help 24 hrs a day
There is a children's pool for younger guests.