Experience the Mirabelle Plaza Haifa Facilities & Services
The Mirabel Plaza Haifa Hotel is situated on the slopes of Mount Carmel overlooking a spectacular and breathtaking view. The hotel is located on Yaffe Nof street in the Carmel Center , a short distance from the Dan Carmel and Dan Panorama hotels and from Gan HaEm (Mother's Park), the famous Louis Promenade and the spectacular Bahai Gardens.
Fitness Center
The health club includes a high standard and well-equipped fitness room. Guests can enjoy advanced and up-to-date fitness equipment, maintaining their physical fitness, toning their body and preserving their health while staying at the hotel. The fitness room and the spa facilities are only open to persons over 18 years of age, and entry to the fitness room is free of charge for hotel guests.


Great way to improve your fitness
Spa
The Mirabel Plaza Haifa hotel health club and spa offers guests a luxury spa complex located on the 6th floor of the hotel.
Guests are invited to enjoy the spa facilities, including a large Jacuzzi and a dry and wet sauna.
The designed club offers an intimate and relaxing luxury atmosphere, including a hot and cold beverage counter and light refreshments at no extra charge.
There is a daily entrance fee for the spa.

Relax, Rewind, Rejuvinate
Business Lounge
The business lounge is located on the 10th floor, along with the club guestrooms for business people staying at the hotel. The view from the business lounge is breathtaking and overlooks the sea and Haifa bay. Entry to the lounge is restricted to persons over 18 years of age.
The recently upgraded business lounge at the Mirabel Plaza hotel offers quiet and accessorized work spaces, advanced workstations, fast wireless internet, an advanced laser printer, accessories for laptops and a highly service-oriented staff ready to fulfill any request or need. Secretarial services are available at an additional cost.
The Mirabel Plaza hotel business lounge offers free refreshments, light meals and hot and cold beverages throughout the day, as well as additional pampering indulgences. The hotel also offers luxury and well-equipped conference and event halls suitable for a range of business events.
The business lounge is closed until further notice


Facing to Haifa Bay
Covered Swimming Pool
The Mirabel Plaza hotel invites its guests to enjoy the covered and heated swimming pool. The water in the large pool is heated and pleasant all year long, so that you can maintain your fitness, spend time in the water, relax and enjoy the good life. 
The interior pool area is open all year long, except for several days for ongoing and periodic maintenance. 
There are comfortable sun loungers and sitting areas around the pool in addition to designated fitness facilities for guests that are free of charge. Entry to the covered pool is free for hotel guests.
The pool is open every day: 08:00-18:00.


Covered Swimming Pool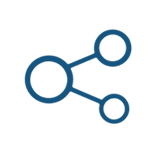 CONNECT
Free wifi in rooms and public areas.
Cable TV
Voice Mail Service


AT YOUR SERVICE
Hotel Tel. +972-4-8352352
Taxi
Laundry and Dry Cleaning
Synagogue
Concierge
Parking Lot (Subject to availability)


ENJOY
24-Hour Room service.
Guided Tours
Mini bars
In-Room Safes
Varied Food & Beverage services


At your service
Dedicated team here to help