Cities
Choose a City
Attractions
Attractions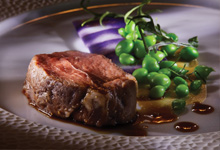 Hayarkon 99 Restaurant (Dan Tel Aviv) – awarded the prize 'the best service in Israel'
Dan Magazine  14/01/2019
At a ceremony that took place in Tel Aviv this past June, the Gault & Millau restaurant guide announced the...
See full post »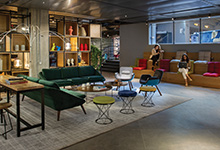 Link hotel & hub: NEW, YOUNG, FRESH IN AN URBAN SETTING
Dan Magazine  14/01/2019
The Link hotel & hub, a new brand powered by the Dan Hotels, offers guests a new hospitality experience in...
See full post »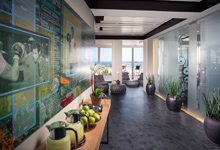 Wellness Resorts & Spa in Israel – Le'Chaim to Good Health!
Lee Saunders  13/12/2018
While Israel is considered as one of the world's top destinations for medical tourism, according to medical publishers Patients Beyond...
See full post »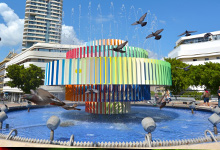 Where the streets Do have a Name; and meaning too
Lee Saunders  11/12/2018
"Turn right here, take the next left there," tourists can spend as much time staring at their phones just to...
See full post »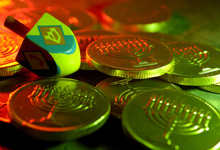 Chanukah Donuts Get Wilder
Lee Saunders  05/12/2018
Whether you choose the old-school 'Chanukah' or the more mainstream 'Hanukkah,' the proper spelling of the Jewish Festival of Lights...
See full post »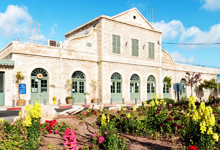 On the Trail of Rail
Lee Saunders  27/11/2018
Back in 1892, the first railway line in Israel was built between Jerusalem and Jaffa, with the long and winding...
See full post »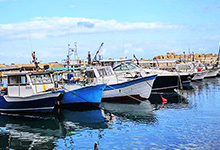 Ports and Marinas in Israel that offer more
Lee Saunders  08/11/2018
There is nothing like the open sea to make you feel like you're really on vacation. And if you want...
See full post »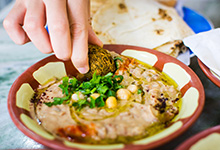 Top Hummus places in Israel
Lee Saunders  18/10/2018
More than half of the Israel landscape is desert. The rest may well be hummus. Made from chickpeas, this Levantine...
See full post »
top