Tel Aviv of Yesteryear
BY Dan Magazine DATE 11/03/2015
2 Comments
What made Meir Dizengoff angry? Who was Bialik's great love? What happened in Meir Park in the 1950s? A tour of the Tel Aviv of yesteryear, focusing on events, places and non-stop romance…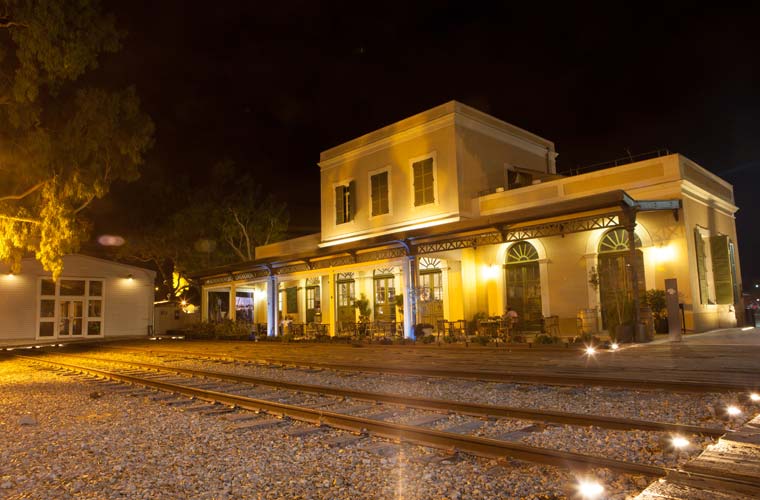 Tel Aviv of the 1920s and 1930s is full of romantic stories, tragedies and joys. One of the city's most popular tours is "Tel Aviv of Yesteryear", focused on events, places and people. How did it happen that Meir Dizengoff was given Meir Park as a gift, and why did he become angry and decide to name two alleys Plonit and Almonit ("John Doe" and "Jane Doe")? Why did Sonia Getzel Shapira leave her husband, and what romantic tragedy was behind it? What's the story behind the name "Magen David Square" and who invited Bialik to live in Tel Aviv? What passions and betrayals are hidden at Trumpeldor Cemetery, and who is buried alongside the country's national poet and his wife Mania?
It is recommended to begin this two-hour tour in Meir Park – a 32-dunam public park in the center of Tel Aviv, which was given as a gift to Meir Dizengoff, the city's then mayor, for his 70th birthday. This generous gift was the decision of the Tel Aviv Municipality, which conducted a competition the following year awarding prizes for the design and landscaping of the park. The competition was won by Aharon Halevy, who created a design featuring more than 60 types of plants, tranquil relaxation areas, statues and more. However, Halevy's plan met with many objections, most notably those of Dizengoff himself, and the park never came to be. Then, at about the same time, the rains came in floods and so did the park's critics in the press. It was reported that Dizengoff had asked for Meir Park, and got Meir Swamp. Dizengoff was furious and wanted to return the gift. It was not until seven years after Meir Dizengoff's passing, in 1942, that the park was finally planted according to a design by the city gardener Avraham Carvan, and city engineer Yaakov Shifman. The park became a focal point for local kindergarten events, with Tu b'Shvat tree plantings and other traditional harvest celebrations. Concerts and singing events were also often held in the park.
For Reservations at Dan Panorama Tel Aviv Hotel click here
However, in the 1950s a shocking double murder was committed in Meir Park, transforming the once romantic and popular park into a ghost town. The abandoned park became a hotspot for crime, drugs and prostitution, and it was only rehabilitated and restored in the 1980s. At one point, Meir Park was going to be turned into an underground parking lot, but in the end it was agreed that it should instead be returned to its former pastoral glory, providing a green space in the center of Tel Aviv. Today, Meir Park has been restored to its heyday, and thousands of visitors, mainly children and the elderly, flock to the area. On weekends, particularly in the summer, the park is alive with popular events.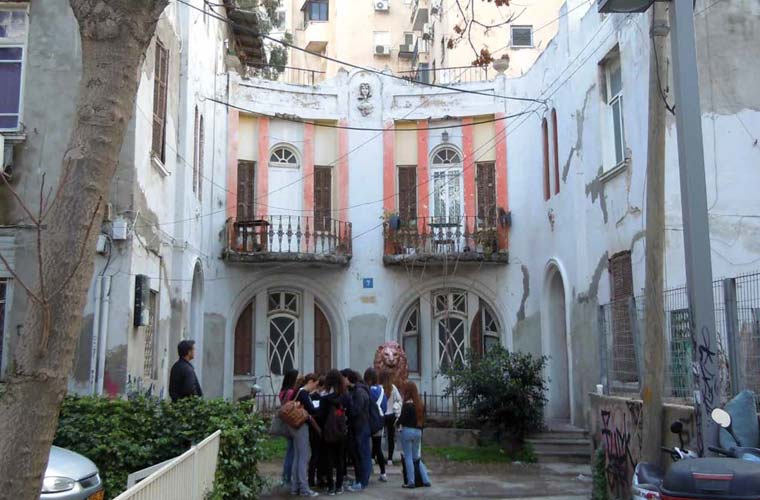 Now, let's leave Meir Park and walk a little way south along King George Street until we arrive at Plonit Alley and Almonit Alley. In the early 1920s, a wealthy Jewish American couple, Meir and Sonia Getzel Shapira, came to be an integral part of the story of these alleys. Meir was deeply in love with his wife and took care of her every need. Apart from the large mansion, servants' quarters and even horses' stable he built for her, he also planted Washingtonia palm trees to declare his love. He even included a lion statue, but in the end Sonia Getzel Shapira, perhaps overwhelmed by her husband's intense ardor, ran off with the gardener, in a tragic twist that was the hottest story of the young, developing city. Before this tragedy unfolded, Meir Shapira had arranged to have the alley opposite the house named after his wife, and the alley leading away from the home named after him. When Meir Dizengoff, the dominating mayor of Tel Aviv, heard that a mere citizen had the chutzpah to name city streets after himself and his wife, he dispatched city inspectors to obliterate the street signs. The mayor even decided that there was no need for anyone to ever be reminded of the name "Shapira", and so he renamed the alleys "Plonit" and "Almonit" (the equivalent of "John Doe" and "Jane Doe"). As it happened, Meir Getzel Shapira was rich enough to purchase the land north of Jaffa, where the Shapira neighborhood was eventually established.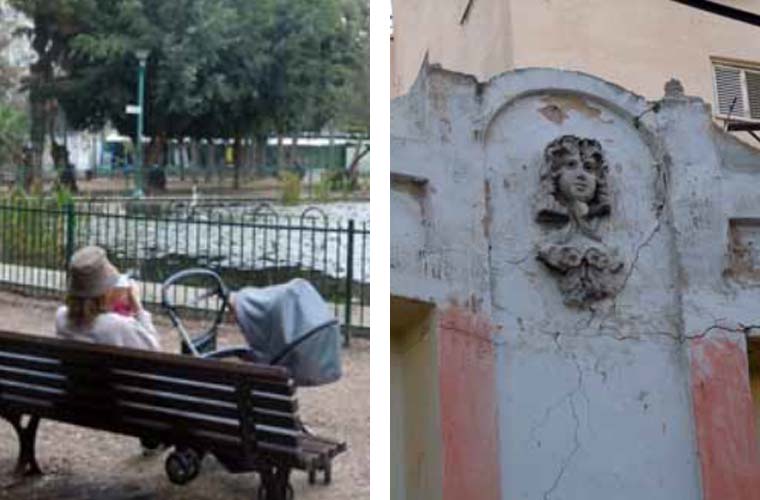 The tour continues towards Magen David ("Star of David") Square, where six roads meet: Allenby, Sheinkin, HaCarmel, Allenby again, King George and Nahalat Binyamin. Continue west and you'll reach the corner of Allenby and Bialik Streets, where they meet Tchernichovsky Street. Here we have two poets who, when alive, were ill-disposed towards one another, and the Tel Aviv Municipality decided to immortalize them on parallel streets, which just happen to meet at the corner of Allenby.
A tour of Bialik Street is a complete experience in its own right, so on this romantic tour we are just passing through on our way to Trumpeldor Cemetery. A wealth of fascinating sites can be found on Bialik Street. Apart from the home of the national poet, there is also the house of artist Reuven Rubin.
At the beginning of the 1920s, a "sanatorium" operated here, with therapeutic hot and cold pools in a building that was later to become an Eastern European yeshiva. It's important to stop for a moment next to the old municipal building, which was built as a hotel yet was very quickly transformed, under the instruction of Meir Dizengoff, into the offices of the Tel Aviv Committee, which were moved from Rothschild Boulevard. Idelson and Hebron Streets will lead you to Trumpeldor Cemetery. Among the graves of some of Tel Aviv's leading historical figures (including one Prime Minister: Moshe Sharett), you can find fascinating stories, betrayals and affairs. The story that stands out the most is that of Chaim Nachman Bialik and the poet Ira Yan, Bialik's great love who is buried not far from him and his wife Mania. According to literary researchers, including Professor Ziva Shamir, many of Bialik's great works were frankly influenced by his connection with Ira Yan, the central love story of his life. Hidden in the cemetery are many similar stories of mistresses who lie in total silence next to the objects of their affection – and their legal wives.
For Reservation at Dan Tel Aviv Hotels click here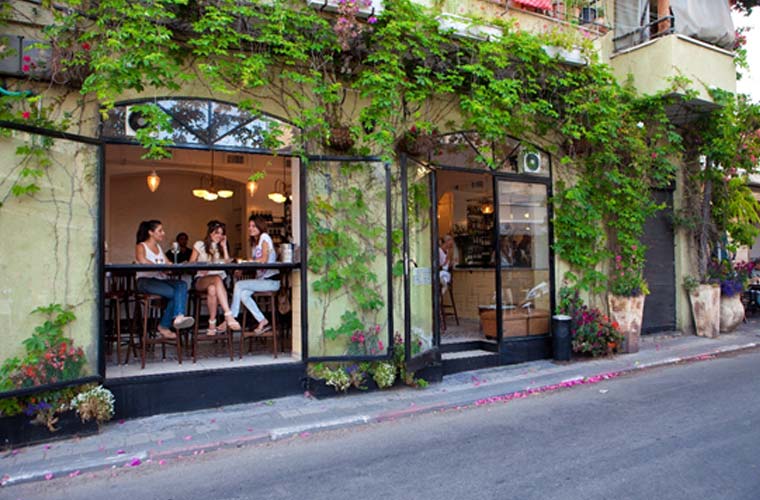 Ilan Shchori is a journalist, certified tour guide and researcher of the history of Tel Aviv.                     He operates and guides a range of customized tours in Tel Aviv.