Dan Accadia: Prestige is Moving Up a Level
BY Dan Magazine DATE 08/03/2015
The new Presidential Suite, providing the perfect solution that meets the highest expectations.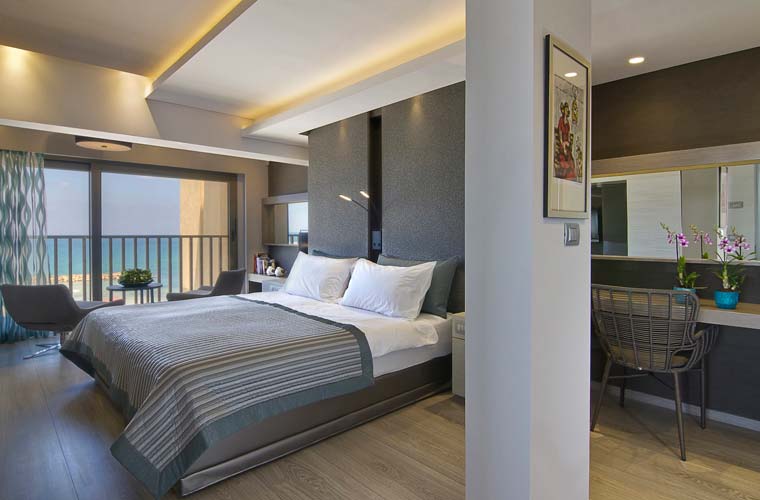 Indulgence with a sea view.
The Dan Accadia, one of the flagship hotels of the Dan hotel chain, features a unique character that stands out on the seashore: its red tiled roof, lawns, deck and pool overlooking the sea – an intimate hotel with an atmosphere of a small holiday resort, an island of tranquility amid a dynamic urban setting. Dan Accadia, then the lone building on the cliff overlooking the sea, was acquired by the Federmann family in 1957 and has since been positioned as the new standard for prestigious hotels in Israel. It has never stopped reinventing and revitalizing itself, with the aim of maintaining its standing as one of the most exciting and luxurious hotels in the Middle East.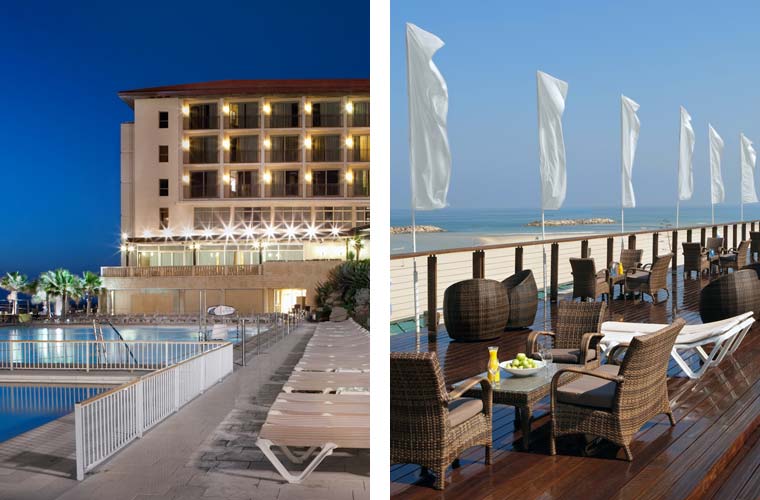 The Presidential Suite at the Dan Accadia
The new Presidential Suite project is credited to the General Manager of the hotel, Dani Schneider, who joined Dan Accadia three years ago, after successfully managing the Dan Eilat for nine years – a distinct move from the vibrant southern resort town to the aristocratic atmosphere of Herzliya Pituach. What was behind the decision to build the new, fabulous suite? "It's true that at the Dan Accadia we have a number of luxury, prestigious suites, with direct exit from the suite to a private lawn area with a spectacular view of the sea and pool," Dani explains, "yet I sensed a need for a suite of an international level, delivering the highest standards suitable for the needs of VIP guests in every respect – the uncompromising hospitality together with necessary security solutions that we can provide thanks to the suite's location on the third floor, the second from the top."
Planing a trip to Israel? See what luxury is waiting for you in our Hertzliya Hotel
The Presidential Suite was in fact created by joining three guestrooms, rebuilt and renovated from scratch, and transformed into a huge suite covering 100sq.m. – and when you cast your eyes on this spacious suite, you begin to understand that size truly does matter. VIP guests of the suite could not remain indifferent to the advantages and upgrades offered to them at every turn: amazing views of the sea and pool from every angle, large living room with decorative fireplace, fully equipped kitchen with fridge and microwave, dining area, coffee machine, separate study, stylish bathroom with bath, shower and mirror with integrated TV, wet sauna, advanced technology in the bedroom for personal lighting and full control of air conditioning, advanced audio system – and that is just a partial list, of course.
In the Presidential Suite, there is no such thing as 'standard', including the architectural design: in contrast to the reserved and conservative character of the hotel, the suite features a unique design, with modern lines and the latest finishes, such as specially colored wood veneers and other elements that highlight the sense of contemporary style.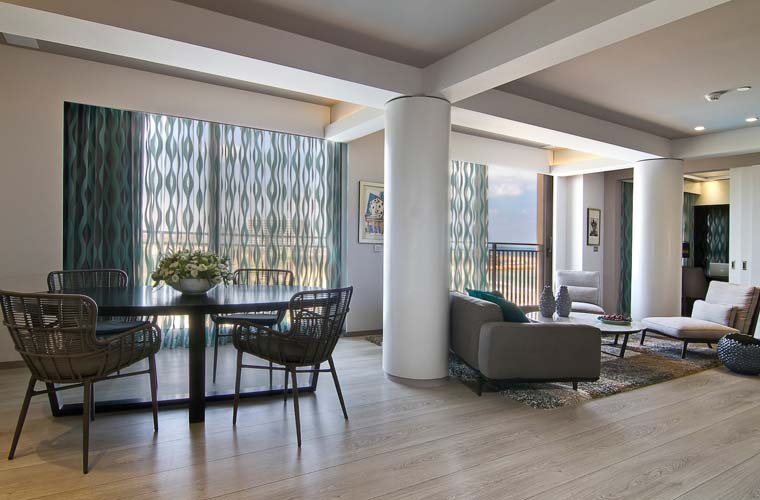 There is no doubt that the Presidential Suite at the Dan Accadia is a significant "step up" that delivers the perfect solution for VIPs – senior diplomats, international artists and corporate leaders – and offers the highest level of deluxe hospitality in design, comfort and innovation. The unique advantage of its location in Herzliya Pituach is an added bonus – far from the bustle of the city, yet close enough to the action…