Pop Art Gallery at Dan Tel-Aviv Hotel
BY Dan Magazine DATE 18/05/2017
1 Comment
Iconic figures such as Marilyn Monroe and Audrey Hepburn are featured in works of art created by Pop Art artist Dganit Blechner.
International pop art artist Dganit Blechner, whose works are exhibited and sold all over the world, has opened, together with her husband, Ronnie Blechner, a distinguished gallery in the Dan Tel Aviv Hotel.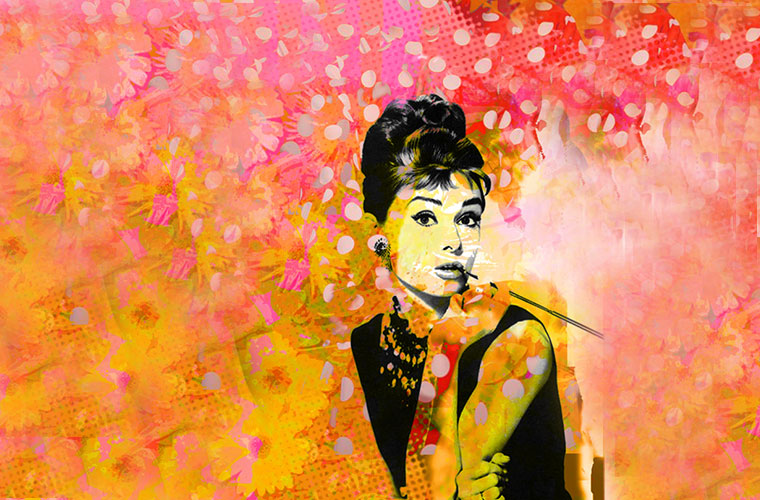 Dganit creates captivating, highly colorful and emotive pop art in compositions that are unique and have earned her international recognition. Her inspiration of pop art derives from figures such as Warhol, Lichtenstein and Haring. Other artists who have influenced her artistic career also include Frida Kahlo.
Her works of celebrity icons include Marilyn Monroe, Brigitte Bardot, Audrey Hepburn and Paul Newman, along with urban collages from around the world.
Some of her works are originals whilst others are produced in limited editions with a low number of copies.
Order your vacation now at Dan Hotels in tel aviv >> 
Prices range from $100 for a signed and numbered print up to $15,000 for a large triptych.
Dganit and Ronnie (who studied film and television at Tel Aviv University) have together combined clips of video art in Dganit's works that are an integral part of, and complement her creations. By doing so they were among the first to present works of this kind in commercial galleries.
Dganit harmoniously combines media and other three dimensional technologies in her works that include semi-transparent fabrics, magnets, wood and Plexiglas.
In addition to the gallery in the Dan Tel Aviv hotel, her works are exhibited in the Jerusalem Arta Gallery and the Art Market Gallery located in Tel Aviv port. Over the years her works have been exhibited in a number of prestigious art galleries worldwide.
In recent years Dganit regularly participates in exhibitions in New York, Singapore, Hong Kong, London, and is exclusively exhibited in the U.K. by The Linda Blackstone Gallery.
Her works win favorable press reviews, such as the one published in The U.K. Sunday Guardian, "Blechner's biggest achievement is that of economy, like Warhol, she communicates the fragility and the allure of Monroe in the same breath, and that too without breaking the structural integrity of her work…"
Dganit Blechner Gallery & Miss D Gallery
99 Hayarkon St. Tel Aviv, Tel: 03-6812727