Eilat for couples
BY BlogsRelease DATE 28/08/2016
1 Comment
"Let's escape from the asphalt and the crumpled cities, let's escape to the quiet lagoons, let's go to Eilat, to Eilat" wrote Yaron London in his song, putting in words the feeling of so many couples on a romantic vacation. Eilat, Israel's resort city, offers couples on vacation a wide range of leisure and entertainment activities. The natural landscape, the meeting between sea and desert, the intensity of Israel's southern city, coupled with all those much needed pleasures and treats, will turn any romantic vacation to a years' long memorable intimate experience.
Eilat has a number of attractions which offer just the right measure of romantics. Here are a few of our recommendations:
Diving in pairs: scuba diving is a great opportunity to communicate without words, in the most splendid place in the Israel and the world – the Red Sea. Diving is normally done in pairs, and communication is done using sign language. Going under water, away from the distractions of the world outside, divers depend one on the other, enveloped by the wonderful nature around them. You don't have to go through a lengthy course, or be a professional diver in order to enjoy this experience. You can choose a short introductory dive and enjoy all the beauty and wealth of underwater life that the Red Sea offers. Eilat's diving clubs are located along the coasts, particularly on the south beaches towards the border with Taba.
Taking it easy on the beach: in the Dolphin's reef, a recommended spot on its own, you will find "Stalbet Al Hamim" – a delightful pools complex for people over 18. The site offers an escape to "an island of serenity in a sea of storms", and indeed there this promise is very much kept. The site includes three pleasant pools where you can bath, swim and float, all accompanied by underground music. Out of the water you can rest in one of the lovely sitting areas around the pools, try a Watsu treatment, and most importantly, spend a quiet time together. The whole complex is located in a green, shaded botanic garden. During your stay here you can enjoy a romantic meal, drinks and other vacation treats.
For more info Click to visit Dolphinreef website
Kayak sailing for couples: of all the activities for pairs in Eilat, this is perhaps the most intimate and romantic. Just the two of you, in a kayak, around you only sea and sky. There is no one around, no noise or commotion, no stress, no calls or messages, no storms. Total serenity. You can upgrade the experience and sail on a transparent kayak, through which you can spot fish and corals.
For more info Click to visit Eilat-attractions website
The Artists' Gallery: The transparent building beside Eilat's Municipal Museum is home for the city's artists. The Gallery hosts exhibitions from Israel and abroad – the perfect venue for art, culture and aesthetics' loving couples. The colorful exhibitions include sculptures, ceramics, photography, paintings, jewelry and ornaments.
Yotam Street, in front of the new tourist information center.
For more info Click to visit The artists' gallery website
The new night market: On every Tuesday, until the end of October, the Municipal Museum will hold a new night market near the audio visual fountain. Various street artists perform here among stands offering clothing, ornaments and art, jewelry and much more. It's great to wander around the colorful market and look for cool shirts, leather sandals, glass works, bead jewelry and a host of unique handmade bargains.
For details: Every Tuesday until the end of October, 20:00 – 23:00, Yotam Street (in front of the Tourist information center at the Museum and Gallery's square).
Fifth Avenue: a few months ago saw the opening of the city's most celebrated restaurant up to date – Fifth Avenue. If you like to stay updated, to go out, drink, eat and even dance – this is the place for you. The restaurant stretches across three areas: the bar, the central area and the veranda that looks out to the view. Besides the pleasant atmosphere, the restaurant features DJ performances every night, and courses from five different international cuisines, including Asian street food, classic Italian food, American kitchen, Mexican dishes and Oriental cuisine with Turkish and Kurdish influences.
3 Derech HaYam Street.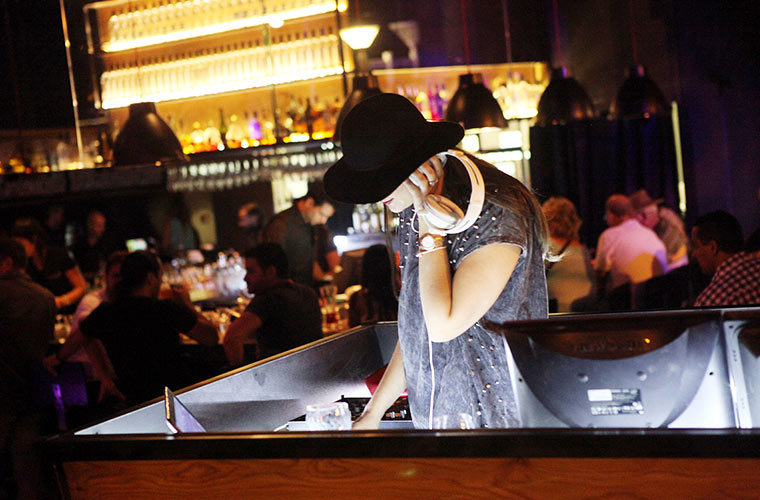 Eat, sleep and love – Dan hotels 
One of the most important aspects in a romantic vacation is the room and hotel. While a family vacation is mainly about comfort and functionality, a romantic vacation is all about the little details and treats. The exotically designed Dan Eilat Hotel has established its respectable position among Eilat's best hotels.
Vacationers themselves have said so in Eilat's big survey on Ynet website, where Dan Eilat was chosen as the best hotel in town. At Dan Eilat, couples on a romantic vacation will find personal, professional service, and plenty of privacy and quiet. The Hotel boasts an unbeatable location – on the city's north coast, and offers 375 spacious rooms including de-lux and luxury suites with private balcony Jacuzzis (perfect for couples), a rich culinary menu, free Wi-Fi, three pools, an exterior Jacuzzi, a modern spa with a hamam and sauna, a gym and of course its own shaded and furnished beach.
The business lounge is located on the Hotel's 14th floor. Here you can look out to the bay of Eilat with a cocktail or a glass of wine at hand. If you wake up early, you'll have a chance to see Eilat's splendid sunrise, or just wait for the sunset and enjoy it together, hand in hand.
Looking for a value for money hotel? Order the ultimate couple's vacation in Dan Eilat. An unbeatable central location with views onto the lagoon, spacious, pleasantly designed rooms, uncompromising service, a variety of facilities for loving couples, and just as important – fine food with a wide selection of thoughtful morning and evening menus. In the evening, guests are served a variety of meat dishes alongside fresh salads and side dishes. The dairy lounge overlooking the lagoon offers light meals all day long and includes a bar with drinks, desserts and pastries.
All the Hotel's room are equipped with a particularly large and comfortable bed, soft, white, scented bed sheets, pampering bathes that you find only in a hotel, and plenty of little and big treats. Beyond your doorstep you'll find the most hospitable service, great cocktails in the bar, professional spa treatments in special rooms for couples, and numerous opportunities to take time off and share some memorable moments together, just the two of you.