Tel Aviv
Choose a City
Hiking
Hiking in Tel Aviv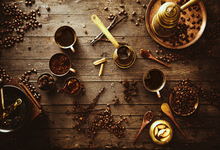 Crazy for Coffee
Lee Saunders  25/09/2019
Almost a quarter of Israelis drink four to eight cups of coffee each day, above the world average. These were...
See full post »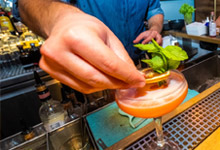 Wine, Cocktails & Beer – Israel in High Spirits…
Lee Saunders  26/08/2019
"The problem with the world is that everyone is a few drinks behind," said the late American actor Humphrey Bogart....
See full post »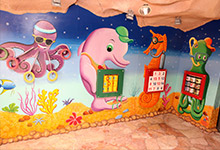 Summer Activities for Kids in Israel
Lee Saunders  20/08/2019
We've all seen the movie Home Alone a thousand times. The fear of leaving the kid at home or more...
See full post »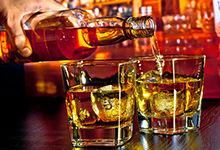 Israel's Whiskey in Fine Spirits
Lee Saunders  10/04/2019
While Scotland and Ireland have often competed for the title of the 'birthplace of whiskey,' this truly global spirit is...
See full post »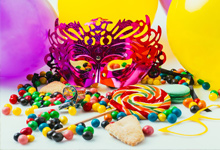 Purim 2019 in Israel – but what's it all about?
Lee Saunders  19/03/2019
I must have been easily impressed with my dad's costume-making skills when it came to Purim. Using a pair of...
See full post »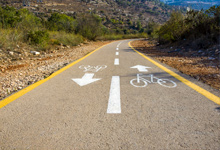 Israel Sport Events – Be Still My Pumped Up Heart
Lee Saunders  27/02/2019
Some of the best motivation videos urge you to run when you can, walk if you have to, crawl if...
See full post »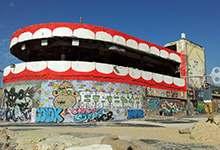 Street Art in Israel – Secret Art in Unlikely Places
Lee Saunders  05/02/2019
Thoughtful street art is like really good fiction; it speaks to everyone. And you will be hard pressed to find...
See full post »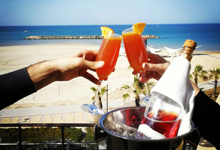 Valentine's day in Israel – Love is all around
Lee Saunders  05/02/2019
You might feel it in your fingers, you may even feel it in your toes. It's that time of year...
See full post »
top