Haifa
Choose a City
Categories
Tourism in Haifa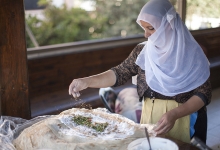 Feasting in the Galilee with The Druze
MIRIAM KRESH  02/08/2016
Druze communities have lived in northern Israel for centuries. They keep their religion secret, but historically, we know it's a...
See full post »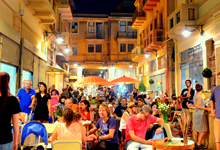 Haifa for Vintage lovers
BlogsRelease  29/03/2016
Characterized by a somewhat dated style, quite a few joyful surprises are in store for vintage lovers in Haifa's downtown,...
See full post »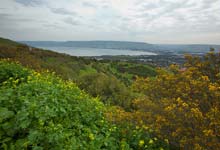 Enjoy the natural beauty of Northern Israel
Hadassah Levy  01/07/2015
Israel may be a small country but it is blessed with vastly varying climates from top to bottom, including deserts,...
See full post »
Japan on the Carmel
Dan Magazine  18/05/2015
A visit to the Tikotin Museum in Haifa is a fascinating opportunity to get a close look at Japanese art...
See full post »
Akko Knights' Halls
Joel Haber  30/03/2015
When the Crusader knights traversed Europe nearly 1000 years ago, their target was always the land of Israel. Therefore, while...
See full post »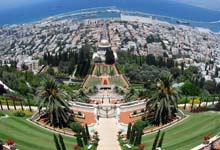 Baha'i Gardens Haifa
Joel Haber  14/03/2015
There may be no single site in Israel — other than perhaps Jerusalem's Western Wall-Temple Mount compound — that is...
See full post »
At the Dan Carmel everything is Deluxe
Dan Magazine  12/03/2015
After celebrating it's 50 year jubilee in 2013 and completing renovation of all the rooms and suites, now it's the...
See full post »
top
1
2