The Watches Collection at the Museum for Islamic Art
BY Dan Magazine DATE 12/03/2015
At the Museum of Islamic Art in Jerusalem, a valuable collection of antique clocks and watches is on display, including a watch that was commissioned 200 years ago for Queen Marie Antoinette. Enjoy every minute .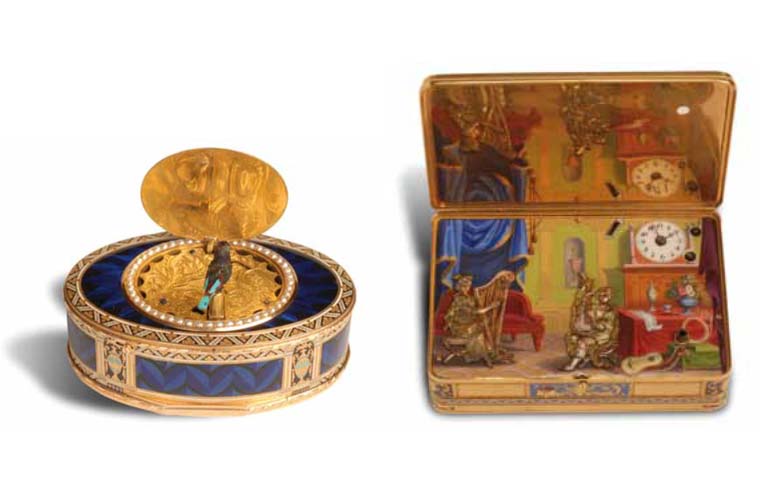 Drama at the Museum
Each clock in the rare collection has its own individual story, but the story that connects them all is the Great Clock Robbery. In April 1983, in the dead of night, thieves broke into the Museum of Islamic Art and stole approximately 100 rare antique watches and clocks, including the Marie Antoinette clock valued at millions of dollars, and other valuable objects. The burglary, named "The Great Robbery", was well-planned and no clues were left behind. It was then the largest robbery in the history of Israel, and many agents were recruited to help the police in their search, including the Mossad, Interpol and private investigators hired by the museum's insurance company.
In August 2006, after 23 years, a significant development in the investigation finally occurred: a local clock-maker notified the museum that a woman had asked him to appraise some rare clocks, which were verified by him to be pieces from the famous stolen collection. Following a short investigation, it became clear that the woman who approached the clock-maker was the attorney of a US resident whose late husband had bequeathed her 40 antique clocks, including the Marie Antoinette clock, some of which were hidden in the safe that was only opened after his death.
At this stage, the Israel Police entered the picture and located a safe in Holland where they found 7 clocks, a jewelry box and a fake passport kit that was used by the thief. In the woman's home  in     Los Angeles, more pieces were found and later other clocks and artworks were traced to various bank safes in France. There ended the saga that rocked the art world, and instantly entered the history pages alongside the theft of the Mona Lisa in the early 20th century, Munch's The Scream that was stolen from the National Gallery of Oslo in the 1990's, and the mysterious disappearance of Rembrandt's The Night Watch during the Second World War.
The antique clock collection, which was returned to its permanent home in the Museum of Islamic Art, is now on display in a special, breathtaking exhibit that draws a large audience from all over the world. There's no doubt that the amazing story of the "Great Clock Robbery" makes a visit to the museum even more powerful, and adds a certain dramatic touch…
Searching for Hotels in Jerusalem ?