Preparing for the New Year
BY Dan Magazine DATE 03/09/2015
3 Comments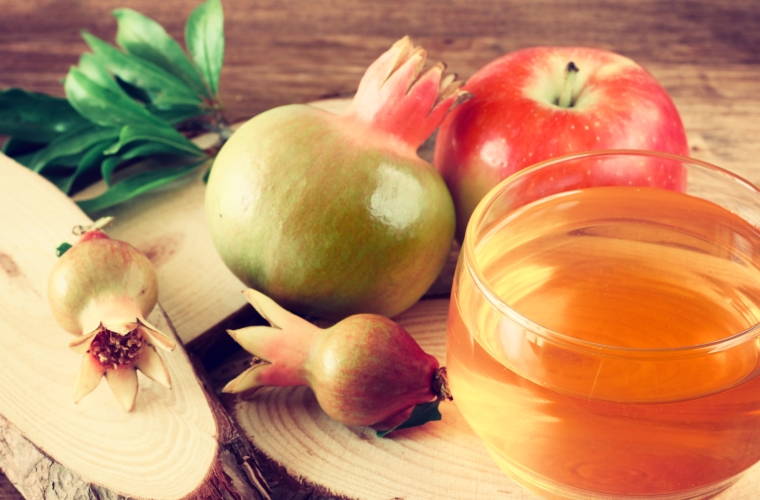 With Rosh Hashannah fast approaching, we thought we'd share with you some ideas for ensuring of a sweet new year. Instead of the humdrum honey cake recipes, see what's cooking at the Dan Gourmet cooking school:
Honeymoon
Cream of almonds, cider mascarpone cream, apple and cider jelly, topped with whipped caramel spaghetti
Ingredients for the Base:
500 g flour
300 g soft butter at room temperature
120 g eggs (4 large eggs)
60 g ground almonds
190 g Icing sugar
Half a stick of vanilla (broken into chips)
Few pinches of salt
Preparation:
Mix butter and Icing sugar until smooth.
Add the ground almonds and stir, add vanilla stick chips, salt and eggs, and stir.
Add flour and stir until well mixed.
Place the dough (wrapped in nylon) in refrigerator for at least 30 minutes.
Roll out the dough to 2 mm thickness, place in ring and bake blind. (It's best to place in the freezer before baking.)
For Mascarpone Cream and Cider
250 g cider, reduce to 180 cubic cm
For cider anglaise:
280 g sweet cream 38%
180 g reduced cider
80 g yolk (4 or 5 yolks)
4 g gelatin + 20 g water
250 g cider anglaise
165 g mascarpone cheese
Preparation:
Prepare the cider anglaise the day before it is needed, and place in fridge.
The next day, whip the cider anglaise and mascarpone cheese, and roll into balls up to 2/3cm height.
For Apple and Cider Jelly
5 g gelatin + 25 g water
200 g apple juice
25 g sugar
Tablespoon of cubed apples
 Stir gelatin and water and set aside.
Heat apple juice and sugar; put gelatin in the hot liquid, and stir until well mixed.
Pour into silicon baking dish, put apple cubes into the mixture, and freeze.
Whipped Caramel Spaghetti
240  g brown sugar
810g   sweet cream  – Heat in pot
8        grams gelatin + 40 g water
Preparation:
Put water and gelatin in bowl, mix, and set aside until needed
Cook sugar in pot until caramelized.
Gradually add the hot cream and stir.
Add the gelatin, stir, and place in refrigerator (preferably all night).
Before using, lightly whip into apple cream.
Put in Ziploc bag with strands of spaghetti.
For decoration
Meringue kisses
Dried apple pieces
We hope this will bring a great wow factor for your guests around your dinner table and wish you all a very sweet, happy and healthy New Year.