Jerusalem
Choose a City
Categories
Tourism in Jerusalem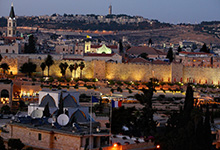 Jerusalem of Gold and New
Lee Saunders  28/02/2017
When you have 24-karat gold, you have gold in its purest form: the most treasured, valuable and precious it can...
See full post »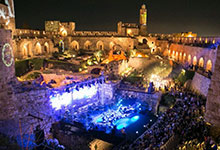 TBEX 2017 in Jerusalem
Lee Saunders  22/01/2017
Nothing embodies the creativity, spirit and dynamism of the hospitality sector quite like Dan Hotels and TBEX, the largest conference...
See full post »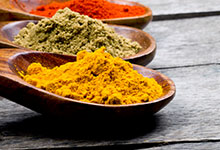 A Taste of India
Dan Magazine  16/11/2016
indian cuisine week, initiated by the Dan Hotel chain, revealed the richness of Indian cuisine combining a variety of flavors,...
See full post »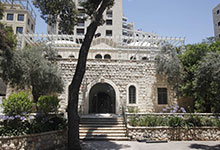 Beit Ticho The Historical Gem of Jerusalem
Dan Magazine  16/11/2016
Beit Ticho is a mix of a historic museum, art gallery, great garden, restaurant, and music concert venue. In Jerusalem of...
See full post »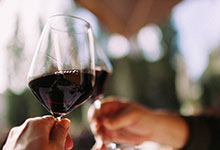 Glass or Bottle?
Dan Magazine  16/11/2016
The new wine bar at the King David blends perfectly with the hotel's elegant and luxurious ambience and surprises with...
See full post »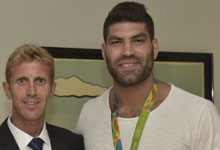 Israel Celebrates New Bronze Age
Lee Saunders  06/10/2016
Reaching the highest standards in sport requires the highest levels of discipline, attention to detail, commitment to hard work and...
See full post »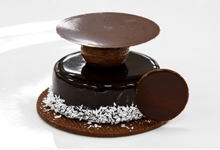 Dessert Celebration & Coffee Champions
Dan Magazine  20/06/2016
Dan Hotels together with Valrhona, the France premium chocolate manufacturer, hosted a ׂValrhona week׃ which surprised guests prone to sweet...
See full post »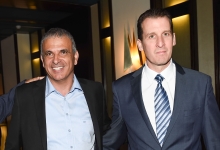 "Adopt a Soldier" at Dan Tel Aviv & Education Award Ceremony at the Dan Jerusalem
danhotels  20/06/2016
An esteemed event was held at the Dan Tel Aviv Hotel to pay tribute to companies that take part in...
See full post »
top