Chinese Movie Royalty Latest Celebrity to Come to Israel
BY Lee Saunders DATE 04/06/2017
1 Comment
While tourists and business delegations from China are coming to Israel in ever greater numbers, Israel is welcoming more and more A-Listers from China. This April, there was one famous name that raised eyebrows when he unpacked this month at the Dan Tel Aviv: Mr. Liu Ye.
A household name in China, the 39-year old actor is revered for taking on challenging and difficult roles and is often billed as the Jackie Chan Westerners will soon know much more about.
Liu arrived with his wife, Anais (Anna) Martane, a French journalist and photographer of Jewish descent, and their two children. A huge supporter of Israel, Mr. Liu came on a personal visit with his wife's family.
At the age of 18, he was nominated for Best Supporting Actor in one of his first films, Postmen in the Mountains and became the youngest ever winner of the Best Actor gong at the 38th Golden Horse Awards, for his film Lan Yu, in 1999. Several of Liu's films have featured in international film festivals such as Purple Butterfly and The Floating Landscape.
Liu was not the first Chinese celebrity to be spotted in Israel. Back in 2014, Chinese actress Zhang Jingchu, who starred in Mission Impossible: Rogue Nation alongside Tom Cruise, filmed part of the Chinese blockbuster Old Cinderella near the Dead Sea, a popular spot for Chinese visitors.
Before that, Jin Xing, a famous dancer and one of China's most popular TV shows, first visited Israel in 2005 and launched an Israeli dance festival in Shanghai. In February 2017, Jin returned with a hugely talented troupe of dancers to perform at the Suzanne Dellal theater in Tel Aviv.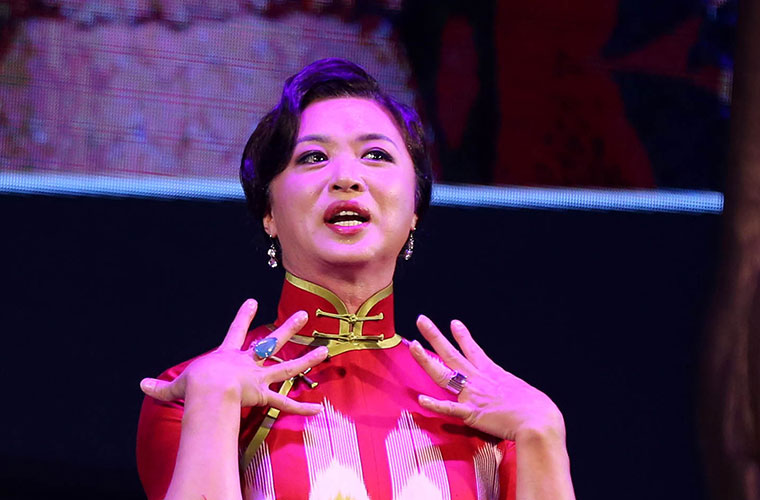 Bollywood arrives too
While this was indeed a personal visit for the actor, an increasing number of well-known heart throbs from the Asian big screen are coming to Israel.
Last May, Bollywood and Indian fashion icon Sonam Kapoor, daughter of the famous Indian actor and producer, Anil Kapoor came to Israel as a guest of the Ministry of Tourism, visiting Tel Aviv, the Dead Sea and Jerusalem, where she was pictured for the front cover of Harper's Bazaar Bride India magazine last summer.
Whether business, pleasure or curiosity, the number of Chinese and Indian visitors coming to Israel is a major trend in the country's vibrant tourism sector.
The airlines have taken note, with Hainan Airlines offering non-stop flights from Beijing for more than a year, Cathay Pacific launching direct flights from Hong Kong to Tel Aviv since the end of March, and Air India announcing direct trips from New Delhi from this May.