Israel's Craft Brewery Explosion – where and what to drink?
BY Joel Haber DATE 13/12/2015
The growth of Israel's wine industry is already legendary, with both quantity and quality exceeding what would be expected within such a small country. As so often happens around the world, other boutique culinary industries have followed in the wake of the wine industry's three decades of growth. Quality cheeses, artisanal breads and handmade chocolates are just a few such followers, and Israel's craft beer explosion is the most recent example.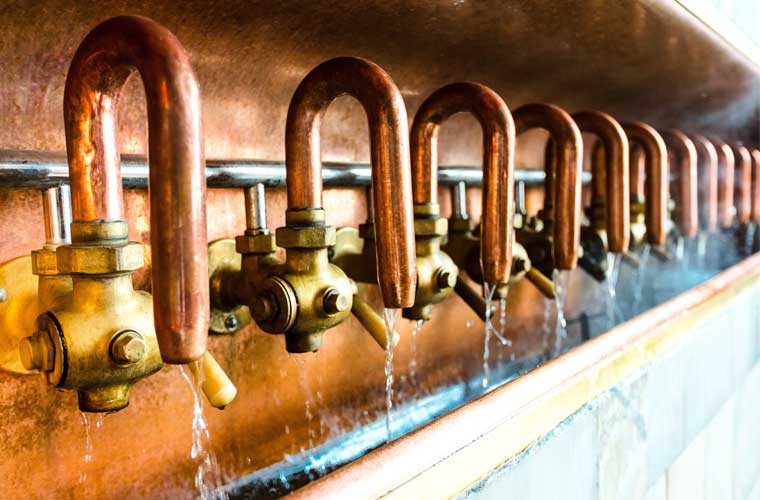 In just a bit more than five years, more than 30 upstarts have begun to take on Israel's big two breweries (Tempo Beer Industries, producers of Goldstar, Maccabee and Nesher beers; and Israel Beer Breweries, which makes local versions of Danish beers Carlsberg and Tuborg). Because of this recent boom, craft brew devotees on tour in Israel will find a lot to celebrate. Here are some highlights.
Want to try the Israeli Beers for yourself? Find out the best Dan Hotel for you!
Dancing Camel Brewery
Credited as the first Israeli craft beer, Dancing Camel started selling their uniquely Israeli brews in 2006. American-Israeli immigrant David Cohen opened his Tel Aviv based brew pub in a less trafficked area (located at HaTaasiya 12), building a steady following with beers flavored using locally significant ingredients, such as rosemary and etrog (the citron fruit used ritually on the Jewish holiday of Sukkot).
Cohen views this as the marriage of his Zionist dream and his craft brewing passion. "I'm trying to define a uniquely Israeli beer," he says. "I don't just want to brew another German Lager, like Goldstar, or an English Ale or another Sam Adams. I brew beers that are identifiably Israeli because of the ingredients we use."
Although at times the obscure flavor agents might seem a bit gimmicky, when they work they really work well. Cohen's prescience allowed him to be the first craft beer to penetrate many bars and restaurants throughout the country, and his brewery's growing popularity led him to open a new bar in Tel Aviv's hip Florentine district (Vital 10).
To pay tribute to this Israeli beer pioneer, contact the brewery via its website to arrange a tour. Tours require a minimum of 10 people, and last about 1 hour, costing 70 NIS per person. Or just stop by either Tel Aviv location for a visit (brewpub open from 5 PM until last customer, every night except Fri, Florentine open 7 days a week from 7 PM), or dance with an alcoholic Camel at a local bar or liquor store.
Taybeh Brewing Company
Even earlier than Dancing Camel, Taybeh Beer was started in the Palestinian Christian town of the same name in 1995. Their growing popularity, particularly among the liberal Israeli population, has turned them into one of the most successful Palestinian-run businesses.
Since 2005, the brewery has run an annual Oktoberfest celebration, drawing large crowds of both local visitors and tourists. Their various beers are solid and refreshing. While perhaps not distinctive, they certainly make one of the most consistent and best quality beers available in Israel.
Nowadays, their 4 main varieties of beer have become relatively easy to find and purchase in stores and bars throughout Israel.
Breweries of the Shefelah
Nestled in the so-called "lowlands" region (Shefelah in Hebrew) between Tel Aviv and Jerusalem, there are a few breweries in and around the city of Beit Shemesh. In the industrial zone of Beit Shemesh itself, Shapira Brewery sits in an old warehouse space. One of the better-known Israeli craft beers, Shapira is a family business that has been operating since August 2011.
Co-founder Itzik Shapiro told me that his brothers Avi and Daniel are also heavily involved in the business, and their sister Tamar now runs tastings at the brewery. Visits at the brewery are encouraged, and typically require a minimum of 15 people. But if you want to arrange a visit for a smaller group, Itzik says you can always call and try your luck. If they're around and available, they are happy to welcome you! To arrange a visit, call 02-561-2622.
Itzik says that what makes Shapira beers different is the personal touch. Most Shapira Beer fans have met at least one of the Shapira family members at one time or another, in a bar, at an event or at the brewery. Itzik also points to the freshness (the beer I had while speaking to him at a bar had been bottled a mere one-and-a-half weeks earlier) and drinkability of Shapira's beers. He maintains that Shapira is "not one of the crazy breweries aimed at beer geeks" (though he does identify himself as a "part-time beer geek"). Consistency and accessibility are more important traits for them, though they do stretch a bit with their seasonal beers. Their winter beer, for example, is flavored with wood chips that have been soaked in Jack Daniels.
Next door to Shapira is Buster's Cider. Though not strictly belonging in an article on craft beers, many beer drinkers also love a good hard apple cider, particularly on a hot summer's day. Though not the only cider producers in Israel, they are probably the best known. Additionally, they produce what I believe is Israel's only hard lemonade, and have recently launched a line of small batch liquors called Pioneer Spirits. Buster's welcomes visitors on Tuesdays and Fridays, between 9:00 AM and 2:00 PM.
Only about a 10-minute drive south from Shapira and Buster's is the Srigim Brewery (Hebrew website only), located in the small town of the same name (also known as Li-On). Srigim makes seven beers in two different lines: Emek HaElah and Ronen. Amongst the beers in the Emek HaElah line is their Belgian Tripel, perhaps my favorite Israeli-made beer. Srigim's visitors center is open to the public on Fridays and Saturdays from 11:00 AM until 5:00 PM, and to groups of 10 or more with advanced reservation (052-622-7679 or 052-593-8287).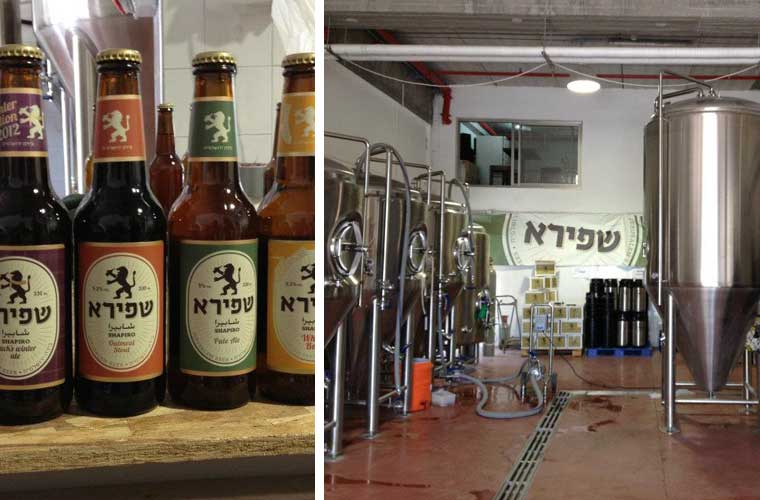 Breweries of the North
A trip to the northern part of Israel has long been associated with the amazing wineries that abound there. But some of Israel's best craft breweries can also be found in that region.
Located in Katzrin, in the Golan Heights, the Golan Brewery is one of Israel's larger microbreweries. Its line of Bazelet beers is also amongst the easiest to find in stores. Following a collaboration agreement with the Golan Heights Winery in 2009, production and distribution of the beer increased dramatically, to the point that they now produce upwards of 130,000 liters per year.
Their large brewpub/restaurant is conveniently located in Katzrin's industrial park, right next to their investor winery, as well as an olive oil production facility, providing an opportunity for a lovely half day of Golan culinary exploration.
Meanwhile, in the Galil/Galilee region, Galil Brewery (Hebrew-only website) is your best option. Located on Kibbutz Moran (just off the main east-west road running from Akko/Acre, past Karmiel and on towards the area of Safed/Tzefat), Galil Brewery makes some of the best rated, if under-recognized beers in the country. In fact, Lior Weiss of Tel Aviv's Beer Bazaar store, mentions Galil as one of his favorite breweries in the country.
The small craft brewery also features a laidback brewpub that features their six main beers, open on Thursday, Friday and Saturday night. Their stated goal, however, is to build the beer culture in Israel, and thus they also feature beers from those who might be seen as their competitors. But this is not so odd, as everyone I spoke to for this post agreed, the craft brew industry here is more convivial than competitive, with the spirit of cooperation and friendship overriding all else.
Stores with Selection
While a visit to one of Israel's new microbreweries may be the best experience for a suds-loving tourist, the best selection can be found at one of a few local stores or bars.
Hidden in Tel Aviv's Carmel Market is the Beer Bazaar (1 Rambam St.), opened in 2013 by Lior Weiss and Yuval Reznikovich. The first store of its kind, Beer Bazaar offers over 100 labels of only Israeli-made craft beers. Weiss, who also calls himself "a hardcore beer geek," had long been involved in the Israeli home-brewing community. When they decided to open a "day bar" and bottle shop inside the market, everyone told them they were crazy and would go bankrupt. "But we're both stubborn, and decided to do it anyways," says Weiss.
Though it took about 6 months to catch on, the store is now thriving, and they have opened a second location that is more of an actual bar (and is open at night), right around the corner (36 Yishkon St., corner of Yom Tov St.). Some specials at the Beer Bazaar include Six Mix, a specially priced customized six pack of mixed bottles, and a flight of beer tastings from the seven taps in the new bar location.
If you're trying to scratch your craft brew itch while in Jerusalem, your best bet is to stop by HaMesameach liquor store (64 Agrippas St.), near Machane Yehuda Market. Though not purely a beer store, and certainly with a smaller selection of Israeli craft beers than at the Beer Bazaar, they still offer a wide selection, with an entire long shelf dedicated to them.
Finally, as of this writing, there is a brand new store that has opened in Tel Aviv, competing with the Beer Bazaar. In the new Sarona Market, the Beer Market also offers 100+ Israeli craft brews, surrounded by all sorts of other culinary delights.
Stores like these are the only place for most consumers to find the hidden gems among Israeli craft beers. One such unknown star is HaDubim (Hebrew-only site), a fave of both Cohen and Shapiro. HaDubim's 15 labels are available at both Beer Bazaar and Beer Market. To find it in Jerusalem, you must visit the tiny Kos Shel Bracha store in the Katamon neighborhood, at 16 HaLamed Hei St.
NOTE: As of press time, it has just been announced that the Beer Bazaar will be opening a new branch in Jerusalem's Machane Yehuda market, sometime in October, 2015!
What the Future Holds
These are just a few of the better Israeli craft beers, and it would be worthwhile to at least mention a few of the other good ones. Jem's Beer Factory in Kfar Saba is well known, both for its beers and its brewpub, and they have recently opened a second location in Ra'anana. Alexander Brewery (another Shapiro favorite) is one of the highest rated and award-winning beers in Israel, and can be found not far from Netanya. Also, gaining popularity is a relative newcomer from Jerusalem, named Herzl Beer, and how much more Israeli can you get than a beer named for the founder of Modern Zionism?
But what does the future hold for this small but vibrant industry? While no one I spoke to had any brilliant answers for why the industry suddenly exploded when it did, they all agree that we are at a bit of a turning point. After the initial boom, we have reached a degree of parity, in which the number of professional breweries has leveled off, and some are either closing, shifting to become solely brewpubs, or are renting space from license breweries and closing their own facilities.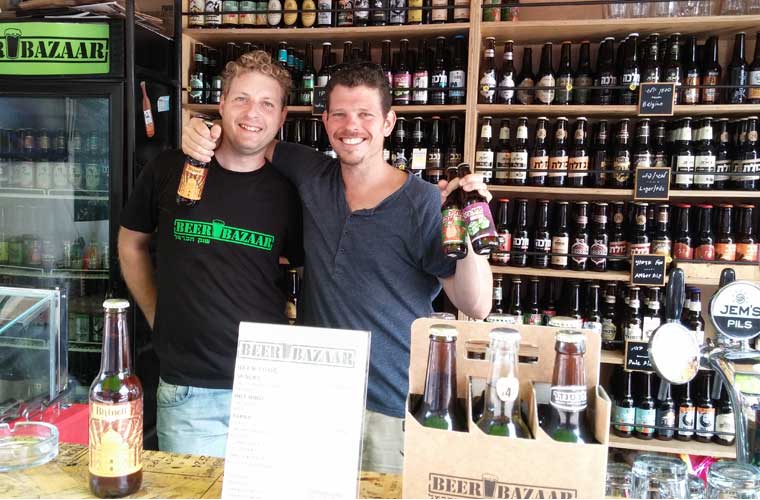 One of the reasons for this came as a result of the Israeli government's decision in August 2012 to double the beer tax literally overnight. The tax is not gradual, and applies equally to the massive industrial brewers and to tiny craft brewers. Weiss claims this is unique in the world, and it certainly took the wind out of the breweries' proverbial sails. Even those that were able to remain afloat had little money left for marketing. Others closed and the cost for a new brewery to launch became prohibitive.
These trends will probably continue for at least a few more years, with few new entries into the market, and the existing breweries either reducing production and distribution to match the brewpub model, or increasing production. Israeli craft beer fans can only hope that with the growth of a few of these breweries, we will also see continued increase in the quality of the beer produced. While the industry has achieved a lot in a short span of time, it is still very young, and maturity should bring added sophistication as well.