Jerusalem restaurants – where to dine in the holy city
BY Hadassah Levy DATE 11/08/2015
3 Comments
In recent years, Jerusalem's food scene has exploded, with new restaurants popping up on an almost daily basis. Tourists and locals are no longer limited to falafel and schwarma; Israeli restaurants serve almost every type of cuisine in a variety of atmospheres. During your stay in Jerusalem, dine on gourmet food in elegant surroundings, challenge your taste buds with ethnic cuisine, eat like a local in a shuk restaurant, eat at a family-friendly establishment or grab a quick fast food meal.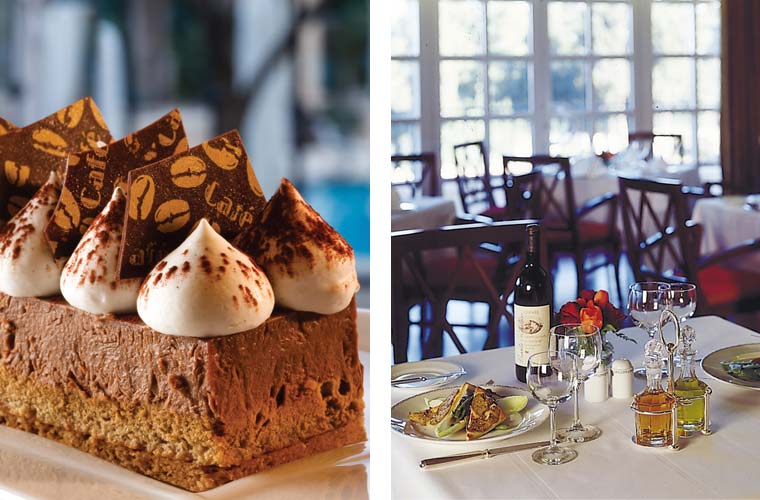 Elegant décor and gourmet Jerusalem cuisine 
Visit one of Jerusalem's many gourmet restaurants for a romantic evening out or to impress a business associate. Israeli chefs have generally trained internationally and bring the world's best techniques and cuisines to local restaurants. Gourmet restaurants which focus on elegant surroundings as well as delicious and beautifully designed dishes are a key feature of Jerusalem's culinary scene.
The centrally located Gabriela Cuchina restaurant (on Shimon Ben-Shetach Street) serves Italian cuisine in a warm and intimate atmosphere. Chef Jacque Dayan specializes in pasta, focaccia and fish. Breakfasts at the restaurant are legendary and offer a choice of shakshouka, green breakfast, Norwegian breakfast, Mediterranean breakfast and much more.
The Artists' Quarter outside the Old City walls houses the biblically inspired Eucalyptus restaurant. Each of the dishes has its origins in biblical scenes and in the spices and herbs that grew in ancient times in the hills of Jerusalem and Judea, which are now picked from the restaurant's very own rooftop herb garden. Choose an entrée or enjoy the tasting menu, with 7-15 courses of surprising dishes created by Chef Moshe Basson.
Don't miss Dan Hotels' very own La Regance restaurant located at King David Hotel; the restaurant is managed by young creative Chef David Biton. The freshest ingredients and innovative cooking methods combine to create simple yet tantalizing Israeli cuisine. Sit in the opulent dining room or on the outdoor terrace which overlooks the Old City to enjoy unexpected dishes such as Israeli lamb chops, goose liver, roasted duck and beef shank.
From Morocco to Japan – authentic food
No vacation is complete without enjoying some of the local and ethnic cuisine. As a country of immigrants, Israel is home to many restaurants which feature European, Asian or Middle Eastern cuisine.
To experience true Moroccan hospitality, dine at Darna, located in the city center. The 200 year old building housing the restaurant, authentic interior design and waiters' costumes take you to another time and another country. Tagine and couscous are the mainstay dishes at this restaurant which caters to parties and private events in an entertaining atmosphere.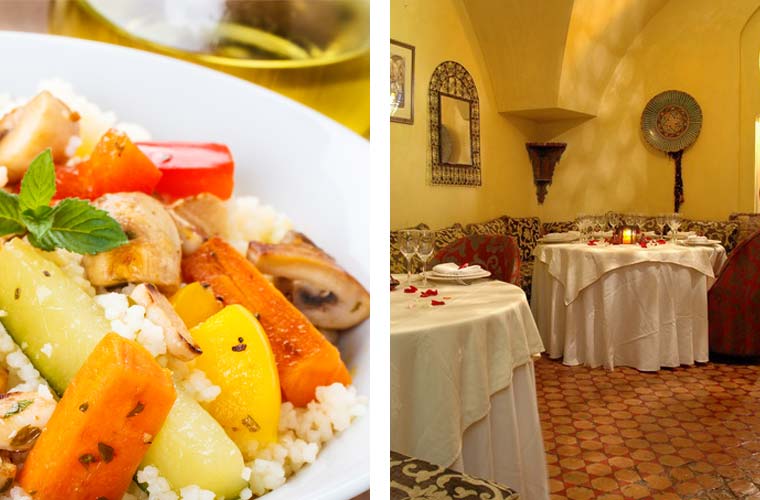 An Asian eatery situated in the historic windmill in Jerusalem's Rehavia neighborhood, Sheyan is the perfect place to go for a tranquil dinner. The furniture and dishes have been imported from China and the chefs are native Chinese as well, emphasizing the authenticity. The menu features dishes from several Asian cuisines, such as Northern China, Mongolia, Hong Kong, Thailand and Japan.
Trendy shuk restaurants 
A stroll around Mahane Yehuda, Jerusalem's open-air market, is an experience not to be missed. Modern Jerusalem is left behind as you enter a typical Middle Eastern shuk, complete with haggling customers and stalls offering everything from spices and vegetable to clothes and housewares. The shuk is accessible by light rail or cab and is walking distance from the King David and Dan Panorama hotels. In the evenings, most of the stalls are closed but the restaurant scene is hopping, filed with young, hip Israelis out for a night on the town. Shuk restaurants tend to be narrow and crowded and décor is usually the last thing on the owners' minds. But the food is delicious, made from fresh produce and ingredients bought from shuk vendors that very day.
Sima Restaurant serves homemade-style Middle Eastern cuisine. Sima's specialty is me'urav yerushalmi (Jerusalem mix), which includes chicken hearts, liver and various other mysterious bits and pieces of chicken and is served with a side of French fries.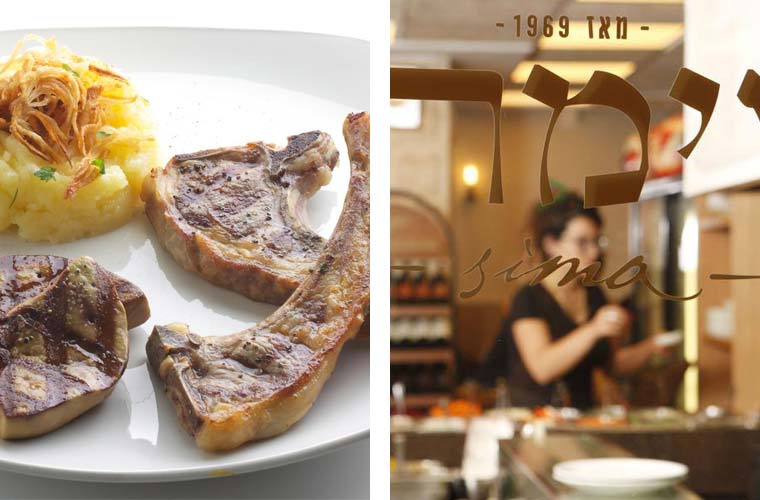 Jacko's Street is designed like a warehouse and boasts an open kitchen. If you're looking for high-quality steak and other meat dishes, this is the place to find it. Jacko's is tucked away on a side street off Agrippas called Hashikma Street. It's well worth the extra few minutes it will take you to the find the restaurant.
Looking for a place to stay in Jerusalem? Check out the King David luxuirious accomodation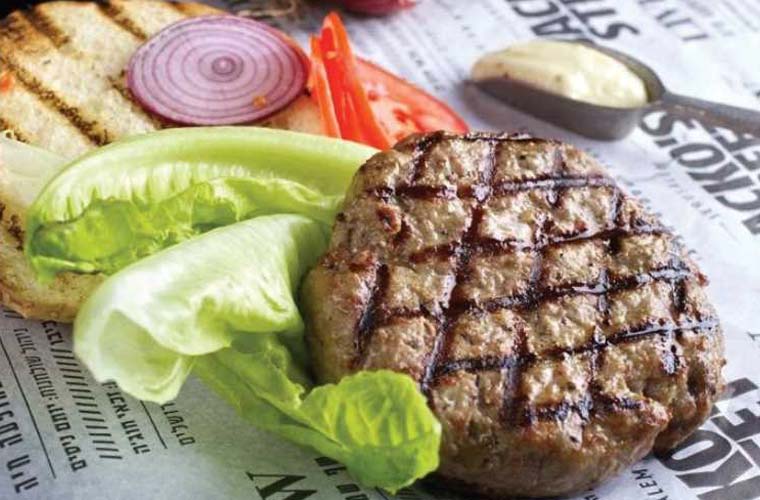 Family-friendly establishments 
Israel is a pretty family-friendly country, so you can easily take children to all but the most elegant restaurants. There are some eateries, though, where a meal with kids will be especially pleasant. Look for less crowded venues which offer high chairs and kids' menus. The best way to judge if a restaurant is family-friendly is simply to walk in and get a feel for the crowd. If it's full of families, chances are your children will enjoy it as well.
Pinati is a chain of restaurants around Israel, serving fresh pita, grilled meat, schnitzel and its famous hummus. The main Jerusalem branch is in a central location on King George Street and there is an additional branch in the industrial area of Talpiot. Service is quick so no one gets hungry waiting for their meals and the food is basic enough even for picky children.
The newly refurbished First Station (at the beginning of Emek Refaim Street) is home to a number of restaurants, including the family-friendly Hamiznon. The fare is dairy and relatively sophisticated but the restaurant is roomy and open to a pedestrian area where children can play safely. The décor is reminiscent of the waiting room at the Ottoman-era train station.
Jerusalem food – On the go  
No trip to Israel would be complete without relishing in the delights of Israel's street food; for these occasions, stop at one of the many fast food establishments Jerusalem has to offer and get some speedy, inexpensive and filling meals. In the city center, on the Ben Yehuda Pedestrian Mall, is the famous Big Apple Pizza. The slices are large and tasty, the French fries are crispy and the American soft ice cream is refreshing. Also on the pedestrian mall is New Deli (with another branch on nearby Emek Refaim Street) which serves American-style deli sandwiches inside Israeli rolls. Not to be outdone by their American style counterparts, Israeli street food of Schwarma or falafel can be found on almost all city center streets; make sure to grab at least one during your visit!
A hop, skip and a jump 
The Dan hotels are centrally located near many of Jerusalem's best restaurants. The city features a large assortment of eateries, from gourmet to fast food with everything in between. You can walk to most of the restaurants mentioned above or use the light rail or a taxi to reach them quickly. Whether you are on a family tour, a business trip or your honeymoon, Jerusalem has delicious restaurants for your enjoyment.