Israel – The Start-Up Artist Nation
BY Lee Saunders DATE 16/08/2017
Known as the Start-Up Nation, Israel is often admired for its creativity and innovation in the high-tech sector, but you only need take a stroll around to see how that creativity and innovation finds its way into many avenues of society. Here, we explore some of the interesting, creative things to do and see, a little off the well-worn tourist trail.
Florentin –similar to like New York's Lower East Side or London's Shoreditch
The imaginative use of space and creating something out of nothing is a common feature in a small country such as Israel. This is particularly striking in Florentin, a southern suburb of Tel Aviv.
This hip and authentic area has drawn comparisons with New York's Lower East Side or London's Shoreditch, and has become a magnet for tourists in recent years after it blossomed into a bohemian hotspot, lined with coffeehouses, markets, bars, and, also some of the most imaginative outdoor graffiti around.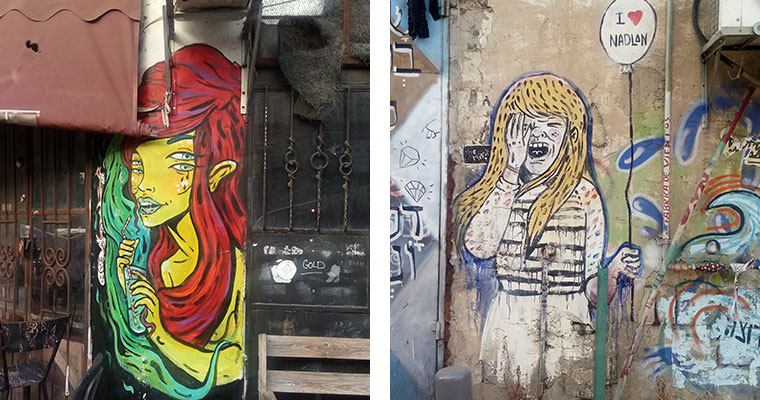 Set against the growing tide of gentrification, the streets around Florentine retain their groovy charm thanks to its vast array of graffiti, impressively decorating the walls, doors, gates and workshops of the local enamellers, carpenters and welders.
Take in the magnificent imagery of artists like Dede, who not only paint and spray paint images but give an insight into the diverse values and thoughts of the locals in this cosmopolitan and creative city.
There is a sign in Hebrew etched onto a wall in Florentine – "If I forget you Jerusalem, it is because of Tel Aviv," but it is impossible to imagine anyone forgetting the creative genius on display in Mahane Yehuda, Jerusalem's famous market.
Once night falls, shutters come down on the stalls, only to reveal faces from times past, in glorious technicolor. The work is the brainchild of British-born street artist, Solomon Souza, who, for the last two years, has been the artist behind the vast majority of the faces staring back at you.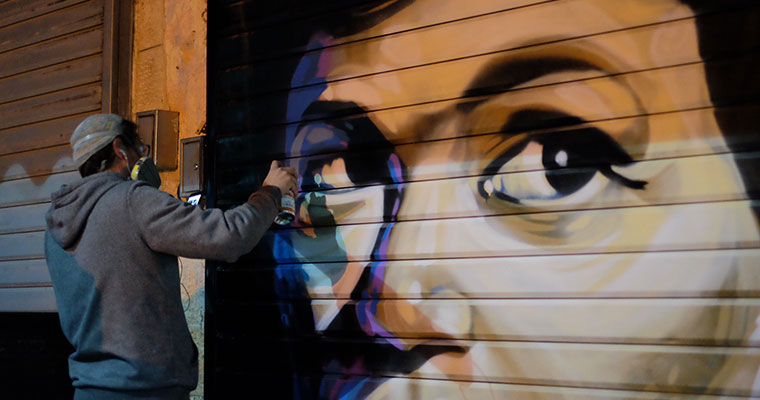 Having overcome bureaucratic hurdles and initial resistance, the journey of artist Solomon Souza mirrors the very lives of the faces he has spray-painted: Stories of bravery, boldness, determination and heroism emerge around every corner to tell the unique story of Jerusalem.
As the bars and restaurants in the market come to life, photo-snapping tourists mix and joke with the locals, the buzz and excitement is palpable. So much so, that once-reluctant stallholders are now commissioning paintings to paint their shutters, and tell another story of Jerusalem.
Visit our hotels in Jerusalem >>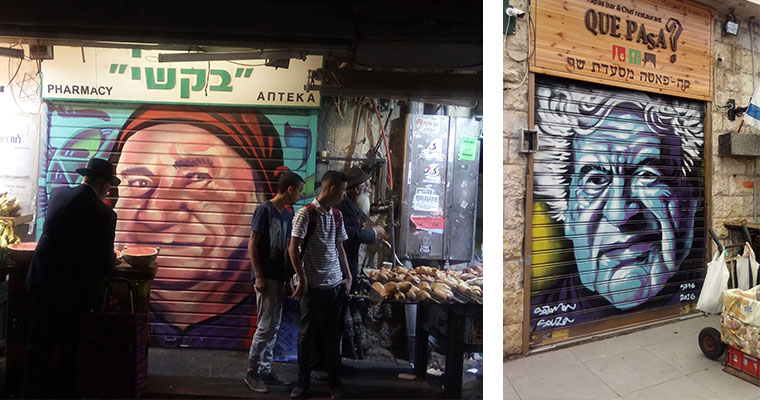 There is a similar buzz around Empty House, a creative art space I discovered through Jerusalem Art Tours. Empty House was set up by a group of some 50 young graduates from the renowned Bezalel School of Art in Jerusalem.
After struggles to find a stable space for their work, an open plan building was allocated to them, in the heart of Mamilla, close to the King David Hotel, and is open for artists to experiment, meet, collaborate and work, and for visitors to drop by and see their work on display.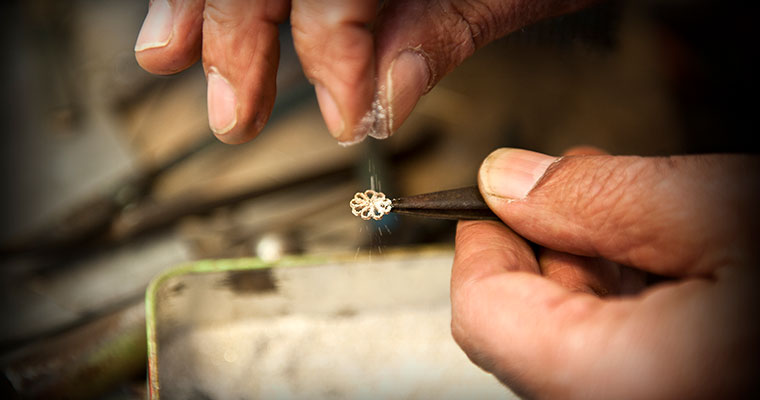 From the more modern streets of Mamilla to the cobbled alleyways of historic Jaffa, there are some true gems to find, literally. Here, it is less about the use of space and more about family tradition, infused with an abundance of passion and imagination.
None more so than in the nearby Yemenite workshop where an eighth-generation Yemenite Jewish immigrant, Ben-Zion David is one of the city's longest standing silversmiths. His parents were brought over to Israel on Operation Magic Carpet's rescue of Yemenite Jews, he arrived only with his resourcefulness, skills and some tools, and managed to recreate what was left behind.
He developed his craft to such a level that the late Israeli political giant Shimon Peres gave special candlesticks to Queen Elizabeth II during a visit. Visit the workshop and watch how the jewelry is made, while sampling local dates and Yemenite coffee.
At the other end of the spectrum altogether, a young Druze woman, Fatma Shanan, from the northern village of Julis, has retained her sense of family tradition and loyalty to her ethnic origins to become currently one the most stimulating young painters in Israeli art.
Through a series of paintings and videos, she has expanded on her love of oriental carpets, their sense of place in the Druze family home, and the changing weaving traditions of the Druze woman. Her unusual colorful work won her the 2016 Haim Shiff Prize for Figurative-Realist Art at the Tel Aviv Museum of Art, where her work is on display until October 2017.
Often, the best home to creativity is the city's markets. Four new seasonal markets have sprung up in Tel Aviv-Jaffa, under the umbrella of Market.TLV, which is a special gathering of designers from around the world, that has proven to be a massive hit with locals and tourists alike.
The market has attracted more than 60 talented artists to showcase their wares from florists to bakers, original fashion designers to jewellers, and includes out-of-their-own-kitchen cheesemakers to unique map-sellers.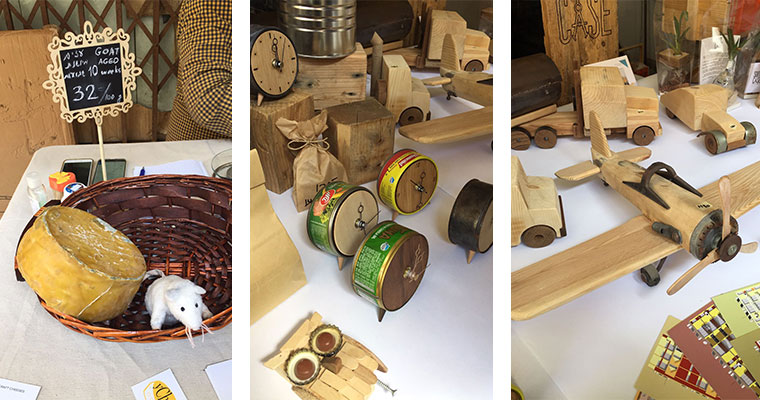 These artists are closely following in the footsteps of those who present their unusual wares at the famous Nachalat Binyamin arts and crafts fair, the first and largest of its kind in Israel, and within walking distance of both the Dan Panorama Tel Aviv and Dan Tel Aviv.
Open Tuesdays and Fridays, this is more than a market. Surrounded by rows of fabric stores and historic buildings, the fair is a hive of activity, with more than 200 artists offering special and unique reminders of your time in Israel.
Israel's creativity will help you create precious memories a special place, which is truly a sight for sore eyes. And, all that you really need to bring as a visitor, is a pair of sunglasses. If you forget, am sure you will find a new pair.