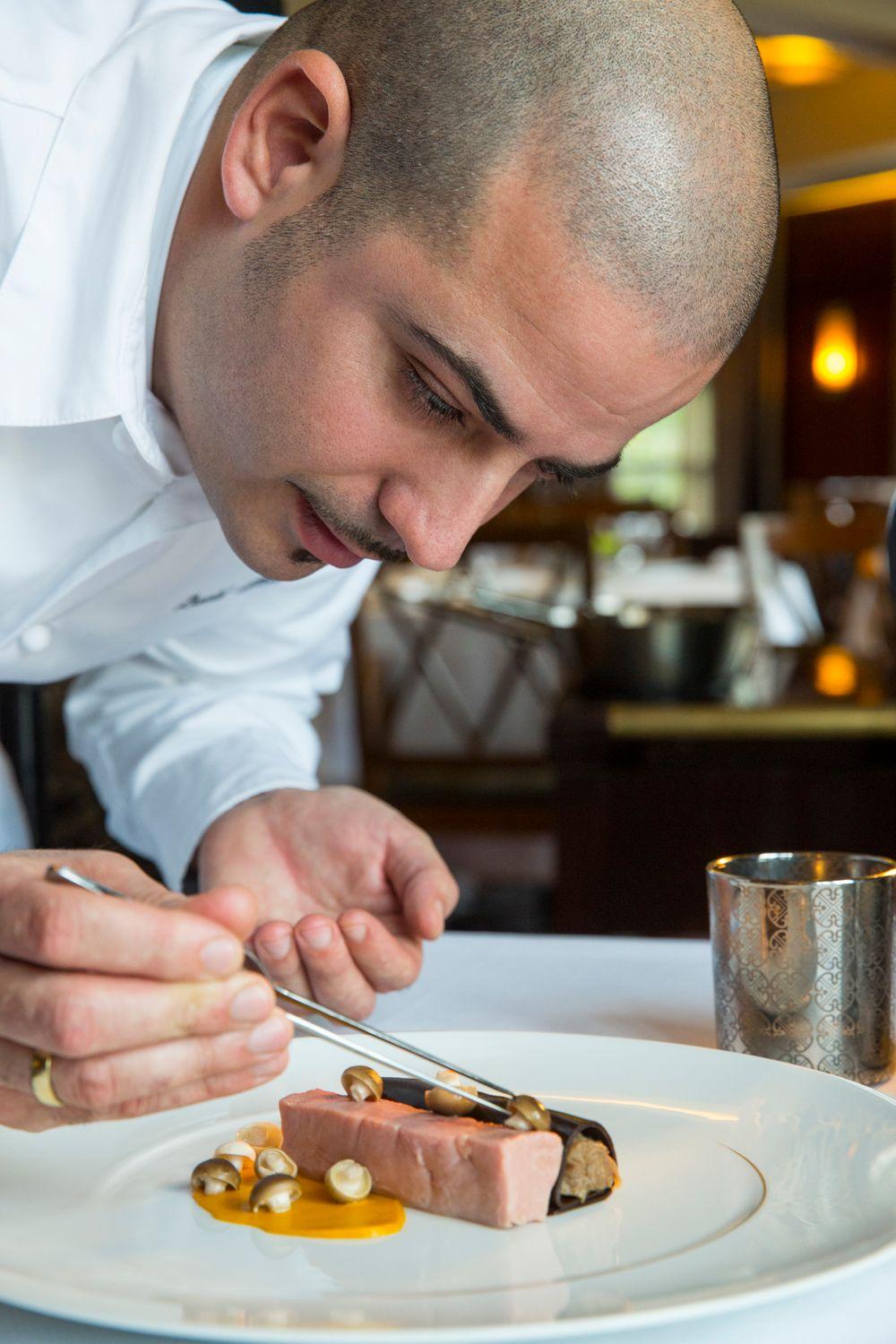 The Chef
David Biton, the Executive Chef of La Régence, was born and raised in Jerusalem. In 2003, at the age of twenty one years he was already the chef of a classical fine-dining restaurant. For the last eight years, he has been leading La Régence to new heights.
David gives the stage to fresh seasonal and local produce. His passion, imagination and creativity, his endless curiosity and quest for knowledge are the building stones of a virtuosic and exquisitely performed piece of art.
David's cooking is a presentation of an extra-ordinary contemporary Israeli cuisine. A meal at La Régence is an invitation to join him to a journey filled with magic and joy.
About La Regence
The finest ingredients, the use of innovative cooking methods and the precise execution rooted in classical cooking, are combined by Chef David Biton and his team at La Régence into novel and surprising perceptions of contemporary and exquisite Israeli Kosher cuisine. A cuisine that is avant-garde yet simple; locally rooted yet internationally oriented. The extraordinary tastes, textures, temperatures, colors, forms and smells, result in dishes that playfully excite all the senses.
We look forward to welcoming you as our guest at La Régence and to giving you a pleasing and memorable experience